How do I become a member of the Great Britain Cycling Team programmes?
If you are a youth rider, apprentice status is awarded to those showing potential during Regional Schools of Racing and national races.
If you are a junior or under-23 the programmes take in new riders every autumn when the opportunity to apply is advertised on the British Cycling website during the months of July, August and September.
There is an application form and you'll need to have kept a record of your race results so you can complete this fully. Squad membership where offered is generally for a year and starts in October or November.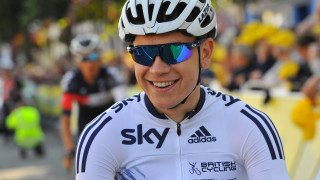 At Podium level, an application is rarely needed - if you have won medals at senior level in European or world-class competition you will be in consideration for the programme. There is a limit to the number of riders on the Podium Programme so you will need to either out-compete existing members, or demonstrate you have the potential to get to the top within the space of a couple of years.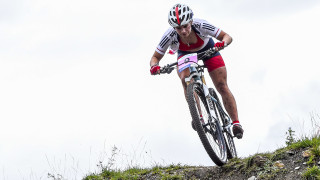 How would someone would apply for the Academy? Do you need to have a certain degree of experience?
You certainly do need to have experience, at the junior or under-23 level you need to have proven yourself as able to race with the best international young riders.
The Academy Programme aims to complete the education and development of young athletes who are already skilled young bike riders, with bike handling skills, tactical knowledge and a great level of fitness.
This is not a programme for the inexperienced racer but this doesn't mean there is no chance of making it to the Podium Programme.
Take a look on the British Cycling website at the discipline you are interested in and you can find out more information - about how to start in competition, about how to find a club, and a coach etc.
Get into cross-country mountain biking
If you're under 16 ...
If you have a disability ...
I am a second/third year under-23 rider (aged 20/21), can I still apply for the Senior Academy?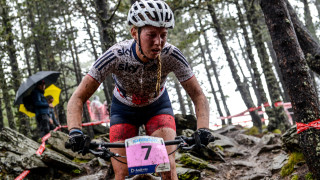 The Senior Academy primarily takes riders as soon as they leave the junior category - normal entry age is 18 which enables a two to three year (or longer) period of development in the academy.
To be successful in gaining an entry to the Senior Academy at this age you would need to demonstrate that you are competing at a similar level to those existing Senior Academy members.
For example, on the road this would mean regular strong results at international UCI 1.2 or 2.2 events. Your performances would need to parallel the same aged riders on the Senior Academy, and you will need to show us what you can achieve through race results.