Find our more about joining the Great Britain Cycling Team with some of the most frequently asked questions about the Rider Route.
How and when can I join the Academy?
In the main, we recruit new riders every year between July and September – you should keep an eye out on our website as to when we are seeking applications. Outside of this, we may bring riders in during the year to guest, or even offer membership. These riders will be contacted by our programme coaches should their performances at races warrant either of these.
How do I get apprentice status?
At this stage of the pathway, recruitment is coach led. But don't worry, our team of foundation coaches are well-positioned to see you in action, be it at a club session, regional school of racing, regional racing or national championships. Should your performance warrant consideration they will certainly be in touch.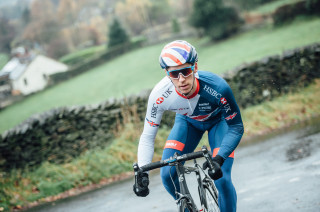 What do I need to achieve to join one of the programmes on the Rider Route?
In addition to meeting the age criteria, for all of our programmes we would be looking for consistent performances at national and international races, high quality bike skills and tactical awareness relevant to your age, your physical capacity and capability and your attitude and aptitude. More details specific to each stage can be found on our rider route pages.
Can I be selected for GB at races if I'm not on the rider route?
Of course. For world-level events a selection policy will be published where the Great Britain Cycling Team is entering - keep an eye on our website for these. For European championships, and other European-based races, a selection will be made by our programme coaches. Rest assured though, non-programme members will be given consideration as well, and should selection be warranted we will be in touch.

My child is thinking about starting cycling - what should I do?
Your best bet is to join one of over 300 Go-Ride clubs. These are spread all round the country, and as well as helping get you up-and-running, they will also be able to advise on what racing to get involved in. From there, who knows, maybe they will make a GB team in the not-so-distant future – many of our current Olympians did! Visit the pages on Go-Ride for more information.
I'm an elite track and field athletes but would like to switch to cycling - what should I do?
Periodically we run discipline specific talent identification campaigns in conjunction with key partners such as UK Sport. If there isn't one active, then you should get in touch with us via pathway@britishcycling.org.uk to see what other opportunities there might be to explore your potential in cycling.
I live abroad but have a UK passport - am I eligible to join a GB Cycling Team programme?
Absolutely, but you must be aware that that the vast majority of programme activity - particularly at youth and junior - is based in the UK. As attendance is a key part of this, and to ensure you can give it your all, it is probably best to consider where you are best residing should you be offered a place on the programme.
I'm 27 years old and ride professionally - how do I join the academy?
Given your age and cycling experience, you would not be eligible for our academy programmes. IN fact, you should be looking to gain podium programme membership.
The best way to do this is to win senior level medals in world-class competition will put you into consideration for this programme – which means you should look to showcase your abilities through the national championships and/or international racing opportunities you are looking to attend.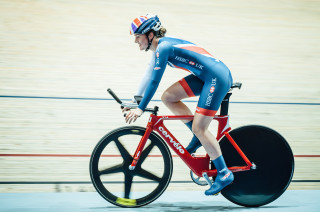 I'm a road rider – do I have to ride on the track if I'm selected for one of the programmes?
The short answer is yes - but it is a little more complicated. For all our endurance programmes, we believe in the value of a multi-bike approach (particularly at youth). In fact, our most successful athletes didn't specialise until their time as an under-23, and even then, they continued to use other disciplines to develop their main one.
If you are offered membership as an endurance rider, you will be required to ride the track - but it is to help improve your road performance, and who knows, you may even have the potential to be an Olympic champion on the track as well!