British Cycling's Ignite Your Coaching initiative launched in 2016, with the aim of supporting female coaches through a mentoring programme delivered in partnership with Women Ahead and with support from Sports Coach UK.
A further cohort was recruited in March 2017, and the new recruits joined with existing coaches and mentors earlier this month for a Leadership Day to launch this year's activity.
The day was attended by 25 participants, who heard from British Cycling ambassador Shanaze Reade on the importance of coaching in her career; took part in a coaching CPD session; discussed how members of the initiative could support each other going forward; and agreed on how the community of coaches should develop in the future.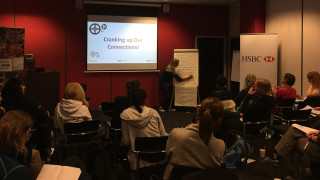 Helen Hiley, senior coaching and education officer at British Cycling, said: "In recent years British Cycling has made good progress in recruiting more women into the voluntary and paid coaching workforce. However, we are determined to continue to increase this number, and events such as the Ignite Your Coaching Leadership Day are integral to growing the support network for our female coaches.
"Giving coaches the opportunity to meet and share their experiences with others and see just how many amazing women are involved in our sport is invaluable, and we are delighted that the day was such a success."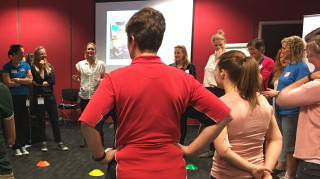 Based on the feedback received on the day, British Cycling will now develop a further programme of opportunities for coaches to come together to share and learn, be that through the formal mentor structure, online CPD discussions or other tools to support goal-orientated conversations and making connections.
Further opportunities will also be developed to bring participants together face-to-face and to further build the strength in our community and its relationships.