British Cycling is urging local authorities to join some of the country's biggest businesses and top elite cyclists in signing up to a three-point Charter which sets out how Britain can be transformed into a cycling nation.
The #ChooseCycling Charter, launched today, has been developed by British Cycling after the biggest consultation of its kind, with nearly 20,000 of its members giving their opinions on which issues should be prioritised in order to make cycling in Britain easier, safer and more appealing.
The Charter states that strong political leadership, smart investment – working towards 5% of public sector transport spend - and a programme to deliver networks of cycling infrastructure, built to agreed standards will encourage more people to travel on two wheels, helping to make us and our streets healthier.
British Cycling's #ChooseCycling Network who collectively employ more than half a million people, endorsed the Charter at its most recent meeting. The Network includes some of Britain's biggest employers who strongly believe that more cycling would be good for their workforce and customers.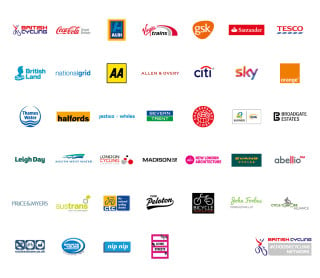 Major of London Sadiq Khan said: "I want to make London a by-word for cycling around a world, and improve London's cycling infrastructure so every Londoner feels it's safe and easy to cycle in London.
"Promoting more cycling benefits all Londoners, including helping clean up London's toxic air pollution, and improving our health. British Cycling continue to do a brilliant and important job promoting cycling across the UK.
British Cycling's campaign manager, Martin Key, said: "In recent years, we have undoubtedly made great strides in turning Britain into a true cycling nation. However, millions of Brits still don't consider cycling to be a viable transport option for them or their children, thanks in part to the fact that our towns and cities do not accommodate cycling.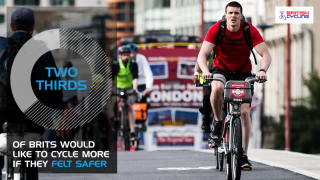 "Given how cycling can help alleviate so many societal problems – the obesity crisis and a rise in conditions such as type 2 diabetes, traffic congestion, air pollution – this is unacceptable. Put simply, our current transport structure is failing our citizens.
"This can change, though. We are giving local authorities the chance to sign up to this charter and deliver on measures which will lead to healthier and more prosperous communities. There are no logical arguments against these aims."
Jody Cundy, one of Britain's most experienced Paralympians, who will be competing in Rio later this summer, added: "Better cycle access would mean that people who aren't as confident on the roads – for instance those with disabilities who aren't as stable on a bike – would feel more comfortable in a bike lane because they won't be competing with traffic.
"If there was a better infrastructure, especially in town and cities where people want to commute, it would make life a lot easier and a lot better. Choosing cycling and moving forward in this way is certainly a good thing."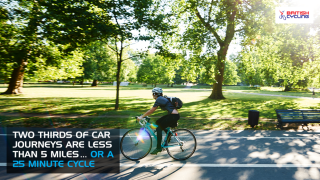 Rebecca Evans, minister for social services and public health said: "We want Wales to become a truly active nation, where cycling or walking short distances is the norm.
"This is why we introduced our landmark Active Travel (Wales) Act 2013 – supported by £14m funding every year – which requires everybody involved in planning our transport infrastructure to consider the needs of cyclists and walkers from the outset.
"Increasing cycling levels in Wales would have a positive impact on both individuals and businesses, significantly improving people's health and reducing congestion. I encourage everybody to support British Cycling's #ChooseCycling Charter to achieve our shared vision of a cycling nation."
British Cycling's #ChooseCycling Network was initially launched in March 2015, and now includes some of the country's biggest companies, collectively representing over half a million employees. The member companies share one common factor - they all believe that more cycling is better for business, for their employees, for their customers and for society.