Making it easier for people to travel by bike

by installing

temporary cycle lanes is a matter of social justice

, and w

ithout

providing safe space hundreds of

thousands will be

forced to stay home or

overcrowd public transport,

British Cycling Policy Adviser Chris Boardman said in a speech to parliamentarians

earlier today.



As Britain's economy begins to reopen – starting with non-essential retail on Monday 15 June – the reduction in public transport capacity due tosocial distancing requirementsmeans that in Greater Manchester alone almost 250,000 daily public transport trips of three miles or lesswould need to be made through other means if people travel as they did before lockdown.

Boardman's comments came in an address to the All Party Parliamentary Group for Cycling and Walking on Friday morning, and follow a new report from the UK Government's Social Mobility Commission1 on Wednesday (10 June) which found that people in lower income households make 2.5 times as many bus journeys as those in higher income households, highlighting how the lowest paid will be hit hardest.

"Social justice is a strong reason for change, it helps politicians make tough and sometimes unpopular decisions, andit also helps the public understand and tolerate changes that might inconvenience them.

"In the UK around a quarter of all households don't have access to a car, so they are reliant on public transport. On a standard day in Greater Manchester there are 300,000 trips on public transport of three miles or less, and for the next few months at least, those public transport options will be limited to less than 20% of usual occupancy. That means every day 240,000 people will not be able to travel in this way if they are to comply with social distancing guidelines.

"We'd need to find 12,000 extra buses to accommodate them, which is clearly impossible, so 240,000 people – many without access to a car – must find an alternative or simply not travel to work, schools or the shops.

"Right now, this isn't about pollution, congestion, inactivity, or cost – the usual arguments for investment in cycling. It's about social justice, social inclusion, and making sure that those who don't have a car have a safe travel choice."

Figures from the Department for Transport show that there were 4.3bn bus trips in 2018, 20% of which were commuter journeys and 25% for shopping purposes2, with Britain's biggest bus operator, Stagecoach, currently running their fleet at around 20% of normal passenger capacity while current social distancing measures remain in place.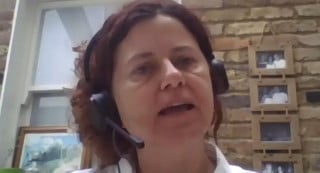 Later in the session, Councillor Claire Holland, Deputy Leader and Cabinet Lead for Sustainable Transport, Environment and Clean Air at Lambeth Council, said:

"Nearly 70% of residents in Lambeth live in flats, a third of children are growing up in poverty and the majority of households do not own or have access to a car. If you put all of this together, for us in Lambeth this was an equalities issue, and this is fundamentally for me about social justice. For us, a car-led recovery is not an option."

Councillor Waseem Zaffar MBE, Cabinet Member for Transport and Environment at Birmingham City Council, said:

"If we are going to reverse health inequalities in our city, and I represent the Lozells ward which has the lowest male life expectancy in the city, we have to make bold and brave decisions. I've nominated my own ward for low-traffic neighborhood, and while that might upset people you come into politics to change lives, not to be popular. It might mean that in a few years I'm not the Councillor for Lozells, but for me it's about changing lives and reversing those health inequalities."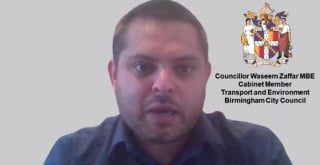 Councillor Suzanne Bartington, from Oxfordshire County Council, said:

"This is an unprecedented opportunity, and I really don't think we will see this again, certainly in my lifetime, for a pivotal change in active travel. We are now moving into a recovery phase and it's absolutely critical that all of our messaging around this acknowledges that this is a necessary change."

The All Party Parliamentary Group session – titled 'How local transport decisions can help during a national crisis'was delivered as part of British Cycling's #ChooseCycling campaign. The campaign is aiming to support commuters, communities and councils to help more people get around by bike and bring about a 'golden age for cycling'.