Hey everyone, me again! I'm back for part three of my Performance Diaries - a four-part series documenting my journey through the 2023 UCI Track Champions League - and this week I'm in Paris!
Paris: not long until I am (hopefully) back!
Round three has come around so fast and this weekend we were already in Paris with the UCI Track Champions League, for another enjoyable evening of competition. I had a clear plan to execute my tactics with intent, and I felt like I did just that. The experience taught me a lot about the track itself, helping me fine-tune my strategies.
The fact that if everything goes to plan, the next time I ride on the Paris track will be at the Paris 2024 Olympic Games is absolutely wild! I even had the surreal opportunity to sign the track while we were there for the TCL, which felt strange but also so exciting. This round gave us a unique chance to feel the track and experiment with different tactics, and it has been invaluable.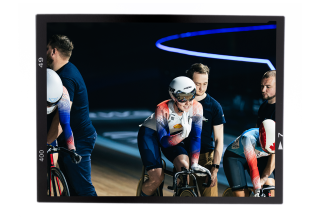 Surreal is certainly the word that best describes the overall feeling leaving Paris. I want to do everything I can to be ready for the Olympic Games next year, and the TCL is a massive stepping stone in that. Preparation is key; it's a long nine months to the Games and a significant part of my mindset for that time will be getting into good habits and a strong routine to put myself in the best place to be successful.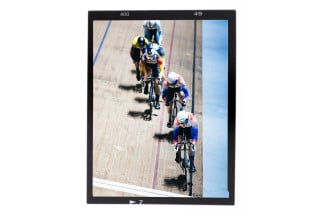 Preparation: good habits vs. superstitions

I've never been one to be extremely superstitious, or religiously stick to the same routines in and around a race-day or competition. But when you spend so long around other riders, you discover that everyone has their quirks, and I'm no exception!

Superstitions are funny, while some might dismiss them as mere habits, they are an essential part of finding comfort and consistency during competition. It's all about figuring out what works for you. I do have a sports bra that I have convinced myself is lucky. I wore it at worlds, and it worked then, so now I wear it all the time when I need a little boost!


This can be also applied to your bike and equipment. Some people like different things or settle on things that have always worked for them. I think it's key to find a balance between knowing what works for you and being open to trying new things!
For example, chain lubricants are not something I've thought about much before, but this TCL I have been part of the innovation process of Shell UK's new lubricant following its first use at the recent world championships. It's helping my bike be more efficient, and with margins being so tight in track sprint, it's important to get the most out of every pedal.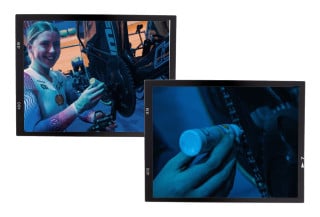 It's coming home!
This week, London is hosting Rounds four and five, and I cannot wait to compete at home where I'll be wearing the rainbow sripes in front of a home crowd for the first time! The anticipation makes me a bit nervous, but having family and friends there to support me is incredibly motivating. I'm excited to take it on and show what I can do in London. It's such a special track to me as I have such good memories there from the 2022 Commonwealth Games, where I won two bronze medals, so to go back is always nice!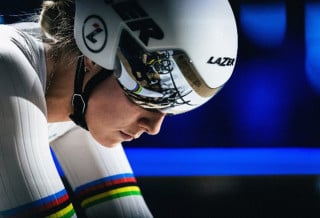 Two rounds in two days will bring its challenges, mainly demanding a focus on recovery. Proper nutrition, protein in particular, and ample sleep will be my allies in ensuring I can deliver optimal my performances over both rounds. It's all about finding that balance and giving it my all in London.

I cannot wait, it's going to be epic!

See you there ❤️