Whether you want to get fit, race or just get around under your own steam, we have a range of ways to help you get into cycling.
If you're just starting out the Let's Ride platform is the perfect place for you to dip your toe in the water. With friendly local rides led by experienced ride leaders and big city rides to inspire your whole family, with the aim of helping you discover your world on two wheels.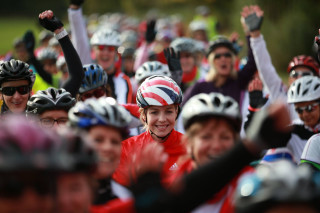 Our award-winning Breeze programme is a big part of our ambition to get one million more women cycling by 2020, with fun, friendly, informal rides led by women, for women.
We also offer Rider Development Sessions for Women and Girls. These sessions give riders the opportunity to ride with friends and others of a similar ability, develop bike handling techniques, learn about group riding techniques and develop cycling fitness. View a list of the current sessions on the British Cycling events page.
For those who want to step their cycling up a gear, there is comprehensive calendar of sportive events offers challenging rides throughout the year to suit a variety of abilities.
And if you've been bitten by the competitive bug, our racing calendar has events suitable for entry-level riders on road, track and dirt.
Our Go-Ride programme is the best way for young people to get into cycling, with a big network of child-friendly clubs and a growing calendar of fun, accessible Go-Ride Racing events.
If it's advice you're after, we have tips and advice to help you get the best out of your cycling, whether you race, train or commute.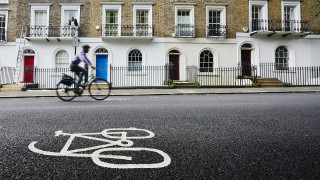 And if you aspire to ditch the car and get around by bike, we're campaigning to make Britain a more cycle friendly nation, with better infrastructure and safer, more liveable streets.
Becoming a member of British Cycling will help us realise these aims, as well as giving you class-leading insurance and a host of great benefits.
No matter what your aspirations are, we can help you start your cycling journey.
How to get into cycling
Whether it's road, track, mountain biking, BMX, cyclo-cross, cycle speedway or para-cycling you want to try - we've got all the information you need.
Check out our guides to trying every discipline of cycling - and get involved!