Continued success from the Great Britain Cycling Team at world championship and Paralympic level has provided inspiration for riders of all levels of abilities to get involved with disability cycling.
There are opportunities for riders who want to get involved with the sport at a recreational level or for those who have aspirations to compete in para-cycling at an elite or international level.
For those looking to try the sport for the first time, British Cycling has a number of disability hubs in locations across the country. The disability cycling sessions at these clubs are run by British Cycling Go-Ride coaches and focus on developing technique, fitness and confidence.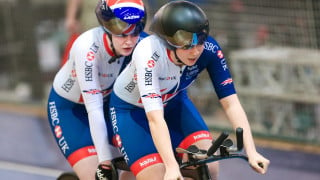 For those with ambitions of competing at elite level there is a performance pathway designed to take riders who show potential and turn them into medal winning athletes. A rider who has impressed at a disability hub or on a talent identification day would then progress on to the Paralympic Development Programme. From there they would step up to the Academy Programme before finally being accepted on to the Podium Programme with the target being to win medals in major competitions such as world championships and Paralympic Games.