We want to change the culture of cycling and get one million more women on bikes by 2020.
Ride for fun
Whether you're a total beginner, looking to ride more regularly, or enjoy organising your own social rides, we have loads of ways to help you get cycling.
Check out Breeze, our flagship programme of bike rides just for women. Sky Ride Local and Ride Social also offer great ways to get into riding for fun, at times and levels that suit you.
Ride to work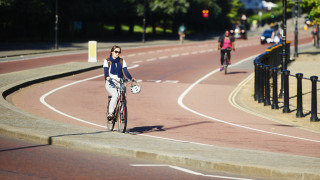 The most common issues preventing women riding to work are that it is unsafe, they would get sweaty and overall it is too much of an inconvenience. Read our top tips on overcoming these barriers and get pedalling to work in no time.
Ride for personal challenge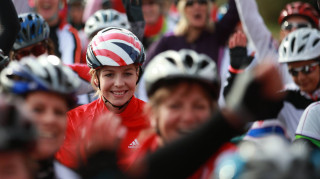 With 500+ events to choose from, why not consider a non-competitive challenge ride suitable for all abilities. Organisers rarely hold back, so make sure you do some preparation, but take part in an event where everyone's determined to achieve their own, personal goal with plenty of support to help you along the way.
Race events for women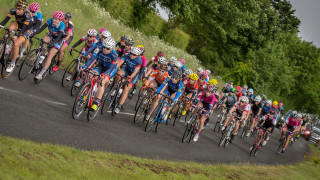 There are hundreds of opportunities for women to race with the number of participants growing year on year. If you're a seasoned racer or just interested in having a go, our Events Calendar provides a comprehensive lists of events across the year with the ease of entering the event online (where applicable).
Young women and girls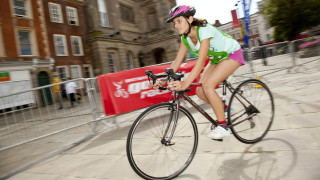 British Cycling's development programme for young people, Go-Ride, offers many opportunities for young females to get involved with cycle sport. With clubs across the country, riders can develop their bike handling skills, try out the different disciplines and take part in Go-Ride Racing – British Cycling's entry level racing. Find your local club here.
In particular, the Go-Ride programme has recently launched Rider Development Sessions for Women and Girls, which are female-only coaching sessions in traffic-free environments. Delivered across the country, the sessions help riders to build confidence and learn cycling techniques in a relaxed and informal setting.
Get involved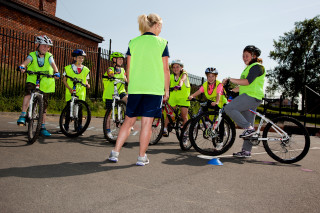 In cycle sport we can offer something for everyone, not just racing your bike. Opportunities include training to be a race official (more commonly known as commissaires) or an accredited marshal, organising your own events as an event organiser or more casual roles such as marshals, judges and sign on stewards. Some roles have specific training and others you can learn as you go along.
British Cycling is also keen to encourage more women to be involved at coaching at every level of the sport. To support this, we have started hosting women's-only coaching courses, helping female cyclists to achieve coaching qualifications. We are also developing a range of resources, which are tailored for coaches working with female riders. Here's how to get involved.
Additionally, there are lots of opportunities for females to get involved with leading bike rides. Our leadership qualifications are hosted as female-only courses, for either female cycling enthusiasts who would like to become Mountain Bike leaders, or to become a Ride leader on the Breeze programme leading bike rides for women.