Great Britain Cycling Team's Evie Richards took a second successive silver medal in the under-23 women's cross-country race at the UCI Mountain Bike World Cup with an excellent ride in La Bresse, France.
The result, in her first year in the age category, see Richards maintain a 100% record on the podium after taking silver at her under-23 world cup debut in Albstadt.
The British Cycling Olympic Senior Academy rider crossed the line one minute and 28 seconds behind European champion Sina Frei, the Swiss rider maintaining her superb record after winning in Germany.
"I felt good today, it was an amazing atmosphere on a really fun course," Richards said.
"I wanted to get onto the first climb first as it gets tight up there quickly. I really like the area. It's a beautiful place to ride. I'm looking forward to coming back."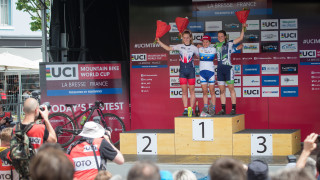 Britain's Beth Crumpton and Isla Short produced great rides for 10th and 16th respectively.
"I'm pleased with Evie's performance on a track that 12 months ago we would have said really didn't suit her," Great Britain Cycling Team Academy coach Simon Watts said.
"She fed better today with less sickness during the race and that's encouraging following a few changes to her pre-race process.
"There is still quite a bit to do to close the gap on Sina, but we have growing data on where the time gaps are and have plans around her development to continue to close them.
"We move into another hard training phase now as we build towards worlds and the focus July races.
"It was also really good to see such a strong performance by Beth Crumpton, particularly climbing early on. It's really positive to have three women in the top 20 with Isla Short in there as well."
Sunday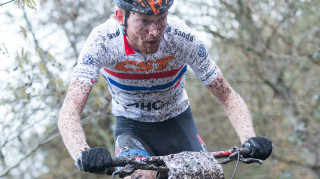 In Sunday's elite men's race, it was a tough day for Grant Ferguson as the Scot was forced to retire having made a strong start.
France's Julien Absalon took the win in a French one-two-three.
In the elite women's race, Annie Last was 28th and Maxine Filby 62nd as Swiss rider Jolanda Neff won.
Great Britain Cycling Team's Iain Paton and Frazer Clacherty both suffered mechanicals in the under-23 men's race, Clacherty eventually withdrawing from the race while Paton was pulled out of the race on lap four due to the 80% rule.
France's Titouan Carod took the victory.
Result