The British Cycling talent development programme has launched the country's first BMX Freestyle Park Development Centre in partnership with Adrenaline Alley, based in Corby.
Joe Malik, British Cycling's Talent Development Manager, said:
"We are very excited to announce the first British Cycling Freestyle Park Development Centre in partnership with the fantastic Adrenaline Alley. With BMX Freestyle Park now involved in the Olympic Games programme, it is the perfect time to put the building blocks in place to support the identification of the next generation of young riders building towards future Olympic Games."
The first BMX Freestyle Development Centre session will take place on Wednesday 26th February 2020, (details here) running from 6:00-7:30pm, and these will then run on a weekly basis. Adrenaline Alley is the largest park of its kind in the UK, and it comprises three massive indoor buildings utilising multiple configurations, an outdoor pumptrack, a plaza for skateboarding and an indoor café. If you are interested in finding out more information or taking part in activity at Adrenaline Alley click here - don't worry if you don't have kit, it can all be provided!
Mandy Young MBE, Founder/Development Director of Adrenaline Alley, said:
"Becoming British Cycling's first Development Centre for BMX Freestyle Park is incredible, and demonstrates how far we have come as a charity. As an Olympic sport this year for the first time, we have expanded our provision to provide learning opportunities from pre-school age to elite standard.
"Our new activities will ensure riders have fun, and learn to develop the riding skills and the techniques necessary to be a consistent and good all-round rider. We are very excited to start this new learning opportunity on 26th February 2020."
Colin Walker, British Cycling Cycling Delivery Manager (Central region), added:
"It is wonderful to have Adrenaline Alley in the central region. From humble beginnings, it has grown to become one of Europe's premier freestyle BMX venues, and does wonders at enabling people from all walks of life to discover the sport, and to pursue their love of it in a safe and incredibly inspiring environment."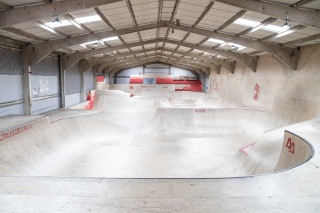 British Cycling is currently identifying a number of indoor centres/spaces which wish to support the talent development programme within BMX Freestyle. If you are an indoor skate/BMX park and would like to find out more information on how you can get involved, please contact Joe Malik.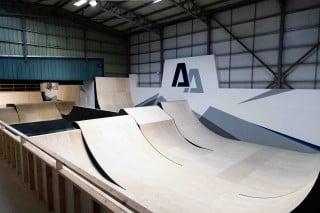 More information on the British Cycling Talent Development Programme can be found here.