The Youth Tour of Scotland is one of Scottish Cycling's flagship stage race events.
Youth Tour of Scotland Big Weekend - 2 - 5 April 2021
The Big Youth Tour of Scotland Weekend is coming!
Due to the COVID-19 pandemic, the April 2021 edition of the Youth Tour of Scotland had to be cancelled. However, to celebrate the fact that this would have been the tenth edition of the event, we're bringing you four days of throwbacks, memories and fast facts from Scotlands from Scotlands famous youth stage race.
This flagship event is the blue ribbon event of the youth race calendar and welcomes 160 riders to Strathallan school in Perthshire, supported by over 50 team managers from across the UK and Europe.
Scottish Cycling are working to support a safe return to activity and competition, communicating with participants and volunteers to identify options for the future running of this special event.
Contact
If you have any questions about the event please email events@scottishcycling.org.uk
Any questions regarding media please email communications@scottishcycling.org.uk
To keep up to date with the Youth Tour of Scotland please like our Facebook page and follow us on Twitter
Youth Tour of Scotland Hall of Fame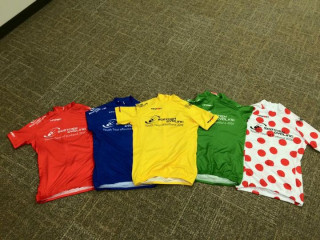 Over four stages of competition riders compete for General Classification, Points Competition, King & Queen of the Mountains, Best Scottish Rider and Team awards. Leaders in each category have the honour of taking home the leaders jersey for each classification and are now immortalised in the Hall of Frame.
Youth Tour of Scotland Hall of Fame

Youth Tour of Scotland Archives