John, a HSBC UK Ride Social Leader from Gwent, started Newport Social Cycling in 2012 and since then he has run 430 rides, with the group having a following of over 730 people on Social Media. Rides run every Sunday morning from Newport International Sports Village; with distances ranging from 20-80 miles, and a minimum of 30 participants attending every week. In the last year, during spring and summer months, the group has also started offering family rides around Newport Riverfront twice a week.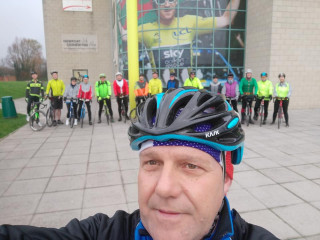 As well as running regular rides, with distances varying from 20-80 miles, John and other members of the group regularly volunteer for local charity run events for St Davids Hospice including Tour De Gwent and the annual Santa Ride, and they also volunteer for Event Companies including Run 4 Wales. They were also given the prestigious opportunity to volunteer at the Velodrome when the British Cycling Team trained there, prior to the last Olympic Games.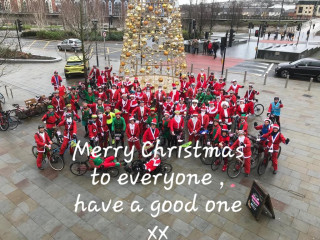 John says he has made some fantastic, lifelong friendships since he started the group, several people have found their current partners through the club, and this year they have even had their first engagement.
Emma White, Participation Officer for Welsh Cycling says,
"John is a huge asset to the HSBC UK Ride Social Programme. He spends hours of his time every week ensuring that everyone has a happy, supportive time on group rides, as well as organising and coordinating volunteers for local Charity Events. He truly is an Inspiration to the cycling community."
If you are feeling nervous about riding with other people, you won't find a friendlier, more welcoming group than Newport Social Cycling. You can find John's rides on www.letsride.co.uk