British Cycling and Welsh Cycling have welcomed a consultation document 'Taking Forward Wales' Sustainable Management of Natural Resources' published by the Welsh Government which sets out their plans to make it easier for cyclists to access the countryside.
In the section dedicated to Access to Outdoors the consultation sets out the following proposals that are particularly relevant to cyclists. These are:
To enable cycling and horse riding on footpaths to occur under the same conditions as those provided for cycling on bridleways under section 30 of the Countryside Act 1968.
To allow, with appropriate authority, organised cycle racing on bridleways in order to bring rules relating to bridleways into line with footpaths.
Writing in the consultation document, Cabinet Secretary for Environment and Rural Affairs, Lesley Griffiths, said:
"Together, the proposals demonstrate the Welsh Government's commitment to systematically identify where we believe reform is necessary to ensure we are equipped to sustainably manage our natural resources in preparation for the significant challenges and opportunities we face in the future.
"I am committed to ensuring we maintain and enhance the resilience of our natural resources and ecosystems – to achieve this we need to consider all the potential opportunities to modernise and improve the regulatory framework for the benefit of Wales."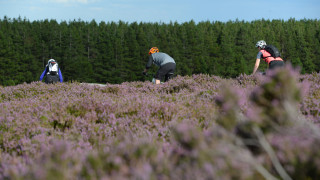 Positive steps
British Cycling's MTB Leadership & Cycle Training manager, Nick Chamberlin, said:
"At British Cycling we want as many cyclists as possible across the UK to be able to access cycling in the countryside. Scotland has shown this can be done and it's fantastic to see Wales now taking positive steps to follow in their footsteps.
"The success of the model in Scotland shows that this can work. The positive impact it can have on tourism and economy is there for all to see, and importantly this puts pressure on the relevant authorities in England to put their own plans in motion."
Welsh Cycling chief executive, Anne Adams King, said:
"Wales is a nation that lends itself to mountain biking. The terrain and natural resources provide many opportunities for cyclists to enjoy the Welsh countryside.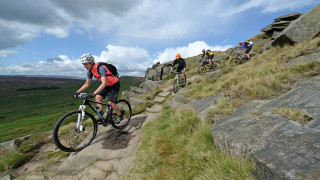 "Opening up the countryside for responsible mountain biking will enhance what Wales already offers, and we have seen this model work successfully in Scotland. The reforms will undoubtedly have a positive impact on the health and wellbeing of cyclists, whilst also benefitting tourism and the Welsh economy."
British Cycling and Welsh Cycling believe that where public access exists to outdoor places then that access should include responsible mountain biking.
The governing bodies made the decision to start campaigning for better access after a British Cycling commissioned poll by YouGov showed that despite only 6% of people cycling regularly in the countryside, half of the survey's 2,000 respondents would like to cycle there more.
British Cycling and Welsh Cycling will be discussing the consultation's proposals with other governing bodies and outdoor working groups before submitting a response.