You've done your Mountain Bike Leadership training course, worked on the areas you were less confident about and it's approaching the time to go through assessment.
This should see you fully qualified and insured through your British Cycling membership - plus you can then get out there and lead mountain biking groups!
See the assessment dates and venues pages at Level 2 and Level 3 to get a date in the diary, then use our top ten tips to get yourself ready, keep smiling and make sure you get the outcome you deserve.
1. Reflect on your training
What was new to you then and what have you done since to practice and embed those skills? At assessment your tutor will look for areas you show competency, so it helps to 'think aloud' and talk through what you are doing. Check your learner review from your last course. This is also a good time to appreciate how far you have come since you started out on your mountain bike leadership journey.
2. Read your course resources
Review your handbook, handouts and logbook, as well as the assessment criteria that your tutor will provide when you book. These are the competencies that the award will be looking for so will help you understand what you need to do in your assessment.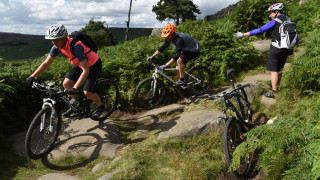 3. Inform your tutor of any learning needs
Requirements may be accommodated through our reasonable adjustments policy and cover a multitude of support options to ensure a fair, robust and equitable process.
4. Complete your logbook
Ensure that you have a good range of varied rides in different locations around the country. Minimising the 'follow the arrow' routes and using your navigation skills to find new routes locally and in areas you have never previously been will help your leading practice. Your logbook is most useful where you reflect on each ride, so try to think of new challenges you faced and how you dealt with them – an indication of what you have learned.
5. Give yourself plenty of time to prepare
Book an assessment with at least several weeks' notice to ensure you can get everything completed. The assessment comprises two parts: a theory section to do at home and a practical assessment on the date you book. The theory assessment prepares you for the practical day; use it to help you and allocate sufficient time to it.
On the day of the practical assessment, set off early or stay overnight nearby to make sure you arrive with plenty of time; a ride in the area the day prior gives you the opportunity to get a feel for the local riding.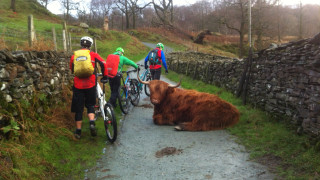 6. Discover more about your practical assessment
Read your joining instructions which will provide an outline for the day. And talk to other leaders; who else do you know who has been through a British Cycling assessment? Most leaders find the experience much better than they expected. If you wish to speak on the phone to your assessor prior to the assessment please let them know at the time of booking so that they can arrange a time for this with you. They will work with you to ensure you are ready for the practical assessment - because they want you to achieve a positive result as much as you do!
7. Practice your skills and multi-tasking
There are four areas referred learners are most likely to struggle with: group management; navigation; trailside repairs and riding skills. Practice so that you feel confident in each of these as during an assessment you will be expected to demonstrate some of them simultaneously - which is much easier to do when you are thoroughly practiced.
8. Prepare your equipment
Make sure that you have a robust leader kit and that you know how to use it. See your handbook for full details, checking everything a few days in advance to give you time to obtain any missing items. Pack your kit up the day before and put a 'spares' box in too, just in case something breaks or is missing on the day.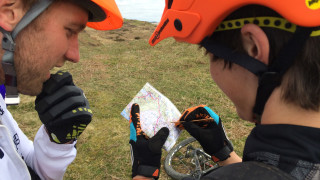 9. Managing your concerns
During your practical assessment, be prepared to feel a bit stressed. The other learners will also feel like this, even if they don't look like they are! It's normal for everyone to feel under pressure, especially when the outcome of being a mountain bike leader is something that you value highly. Your tutor will appreciate this, but if it all gets a bit too much then have a quiet word and they might be able to provide a temporary break. And while it might sound like a cliché, remember to smile. This will help to create a good mood in the group and should help you to relax.
10. Treat your assessment as a learning opportunity
Assessments provide a unique opportunity to learn, while also validating all the effort you have put in to prepare. You will rarely be in the position of observing so many other leaders and a tutor with substantial leading experience, where it's important to recognise that no-one knows everything. You should always leave an assessment understanding more than when you started.
If you are unsure whether you are ready for assessment, we recommend that you talk with a tutor and have an open discussion. If on the day it doesn't all work out, the net result might only be a referral and some areas could just need reassessing. But you will have seen how an assessment works, learned some new leading principles and have received a defined action plan from your tutor that should set you up for a much stronger showing at a future assessment. It could, in fact, be some really useful CPD.
That said, we do want you to be successful at your assessment. If you follow the guidance in the top ten tips above you should be in a great position with the confidence to complete your assessment and gain your qualification.
Assessment dates and venues are available now for mountain bike leadership Level 2 and Level 3.
See AnxietyUK for support and guidance on managing anxiety and stress.