British Cycling has today launched its #Power2Paris talent identification programme, which will look to identify potential Paralympians for the 2024 Games and beyond.
The initiative will seek out those with the potential to compete across the various categories of impairment at a Games, whether they are currently a cyclist or not.
Great Britain has a proud record of para-cycling success, having topped the cycling medal table at each of the three Paralympic Games, with many of the current squad having come through similar talent identification programmes.
John Lenton, British Cycling's Para-cycling Pathway Manager, explains:
"Great Britain has become synonymous with cycling success in recent decades, and para-cycling is no different. We have some of the most successful riders in para-cycling history in our team, and we are looking ahead to Tokyo with a huge amount of anticipation.
"However, as with all top teams, the challenge is to ensure that success continues, by recruiting the very best riders and surrounding them with the best possible environment and support staff to succeed.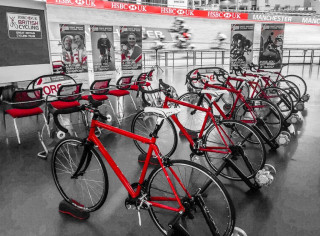 "The unique thing about para-cycling is that riders don't have to be lifelong cyclists to have the attributes to succeed. Whether someone's impairment is acquired or congenital, there's a chance that they are still exploring which sports could be right for them, or how to harness their athletic abilities.
"There is a very good chance that a potential para-cycling champion is not yet aware of the talent they might possess, so we would encourage anyone with an interest to sign up to the #Power2Paris initiative to explore the potential they may have."
During the current situation, the initiative will be run on a virtual basis only. Applicants who fall into one of the four main impairment groups eligible for para-cycling, listed here, are encouraged to sign up here.
Once social distancing restrictions have been lifted, British Cycling will recommence its talent assessment days, with all applicants to be notified of the dates as soon as possible.
You can find out more about Para-cycling classifications here, or find a HSBC UK Disability Hub near you.