HSBC UK Disability Hubs
All individuals with a disability looking for a place to get involved with the sport of cycling, meet new friends, engage in physical activity, rehabilitation etc., look no further.
The HSBC UK British Cycling Disability Cycling Hubs are located across the country to improve access for people with a disability and ensure that those wanting to improve their cycling ability receive the support they need.
These Hubs bring people together on a regular basis to engage in coach-led cycling activity in a traffic free environment. The Hub sessions are organised to offer support and help individuals to improve their fitness, develop technique and build confidence.
The cycling session are delivered by British Cycling's Go-Ride coaches and other partner organisations, providing opportunities for all-ability cyclists across a wide range of impairments. Each Hub has a range of adapted equipment on site which includes bicycles, tandems, handcycles and trikes, making them accessible to all.
HSBC UK Disability Hub Locations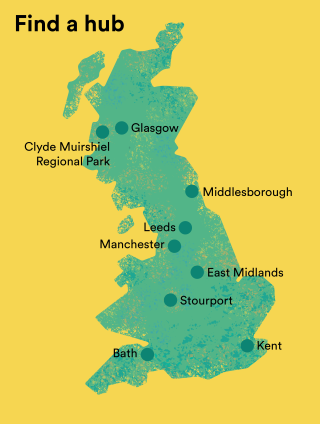 NORTH
CENTRAL & EAST
SOUTH
NATIONS