One and All Cycling
South West | Cornwall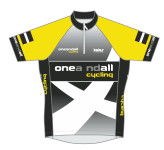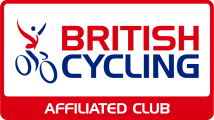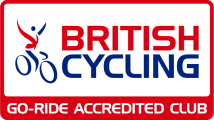 Club Information
Club type: Club
Affiliated: 31/12/2023
Affilation status: Active
Total club members: 101

About our club
"A great ride. Sun, laughs, great company. Joy" - a few words from a new rider with One and All Cycling, someone who enjoyed riding their bike, but didn't think a cycling club would be for them; they thought a club would only cater for super-fast racer types. At One and All, we aim to cater for everyone. We can't always guarantee the sunshine in Cornwall, but our club is all about making cycling as inclusive as possible and having fun on a bike.

We are based at Stithians Watersports Centre, a lovely lakeside location for a post-ride coffee and chat (and the occasional slice of cake). Our aim is to get as many people as possible enjoying the health and social benefits of riding a bike. We mainly cater for adult riders, but we will help young riders as best we can and we can signpost young riders to excellent coaching and training opportunities.

Our weekend group rides are the focus of the club's activities.

We have a single Saturday group (our 'Saddle Up Saturday' riders), which meets at 10.00, aiming for a 10.15 departure. This ride is perfect for new and returning cyclists. The Saturday rides are about 15 miles(25k) long and will last around 2 hours. The route will consist of mainly quiet country roads, but may also use some cycle trails with a good surface. Our Saturday rides start from different locations (to allow a variety of routes) – examples include Bon Appetit Café, Twelveheads, Elm Farm Cycles and Café, Nancekuke and our base at Stithians Watersports Centre. All bike types are welcome, including hybrid, mountain and e-bikes – two of our regular Saturday riders are on a tandem!
Check the calendar out at: https://www.oneandallcycling.com/saturday-ride-diary

Our Sunday rides always start and finish at Stithians Watersports Centre. We meet at 09.00, with the rides departing at 09.15. We usually have four groups going out, so hopefully something to suit most riders. Our Sunday rides are road rides, with the ride leaders using their experience to find quieter roads. The four groups are called 'Leisure, 'group 1', 'group 2' and 'group 3'.

All four group rides are suitable for road bikes. We also welcome e-bike riders.
'Leisure' will ride 15 – 20 miles (up to 35K),
'Group 1' around 25 – 30 miles (up to 50k),
'Group 2' around 30 – 40 miles (up to 65K)
'Group 3' will usually aim for 45 miles (up to 75k), sometimes a little further.

The aim is for all groups to return to Stithians Watersports Centre around 12.30, so those riding further will ride faster. 'Leisure' is aimed at new riders and those who wish to enjoy a gentler paced social ride or those starting to get fitter. 'Group 1' is still a social ride, but will appeal to those getting stronger. 'Group 2' is the next notch up in terms of pace and group riding skills. 'Group 3' will aim to ride at an average speed of 15 – 16 mph, with tight group riding (more suited to those with some experience of group riding). The aim is that all riders in all four groups enjoy a safe ride and have fun.

Although the club has traditionally been a road bike club, some members also enjoy 'gravel riding'. To cater for this interest, we also organise occasional Sunday gravel rides. These are currently organised on an ad hoc basis and vary in distance. We are based in the heart of mining trail territory, so can usually plan a gravel route that is around 75% 'off-road'.

As well as the cycling, we also enjoy a number of club social events. We've organised quiz nights, talks, restaurant evenings and even had a one-off Salsa dance class.

Our aim is to welcome you to a friendly cycling community where we can help you discover the joy of riding a bike in glorious Cornwall with likeminded people.

We look forward to welcoming you to our club activities. Anyone considering taking out membership is entitled to have two 'taster sessions' with us, after which we ask you to join the club. We also require that every member riding with the club has Third Party Liability Insurance. This validates our Ride Leader cover and provides due care for all our riders. Membership of British Cycling, Cycling UK, and/or British Triathlon includes this cover as standard. As a 'Go Ride' club, membership of British Cycling is free for the first year to junior members.

For the record: we achieved Clubmark status in 2012 as an indication of our commitment to running a welcoming club. We have now been involved; along with other Clubs in the region, in developing a local race circuit at Wheal Jane. This is available for use by all Cornish cycling clubs.

I am a member of this club
Buy Club Membership
How to join our club
Please choose from the following options to pay club subscriptions.
If you are not yet a member of this club we recommend that you contact the club using the details in the contact tab before you buy your subscription. Please note the £1.00 application fee is non-refundable.
Price
Age
Membership required?
Membership

Adult Membership

£4.00
+£1.00 application fee
18 - 120
British Cycling membership required
Buy membership

Adult Membership

Age : 18 - 120

Price : £4.00 +£1.00 application fee

British Cycling membership required

Junior (Academy)

£4.00
+£1.00 application fee
0 - 18
No British Cycling membership required
Buy membership

Junior (Academy)

Age : 0 - 18

Price : £4.00 +£1.00 application fee

No British Cycling membership required

Non-BC member subscription

£4.00
+£1.00 application fee
18 - 100
No British Cycling membership required
Buy membership

Non-BC member subscription

Age : 18 - 100

Price : £4.00 +£1.00 application fee

No British Cycling membership required
| Day | Time | Traffic Free |
| --- | --- | --- |
| Saturday | 10:00 | No |