Stratford CC
West Midlands | Warwickshire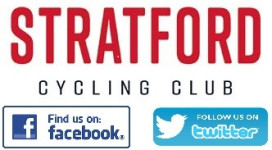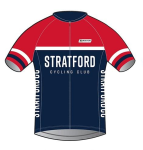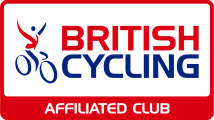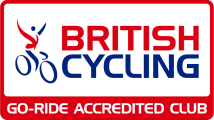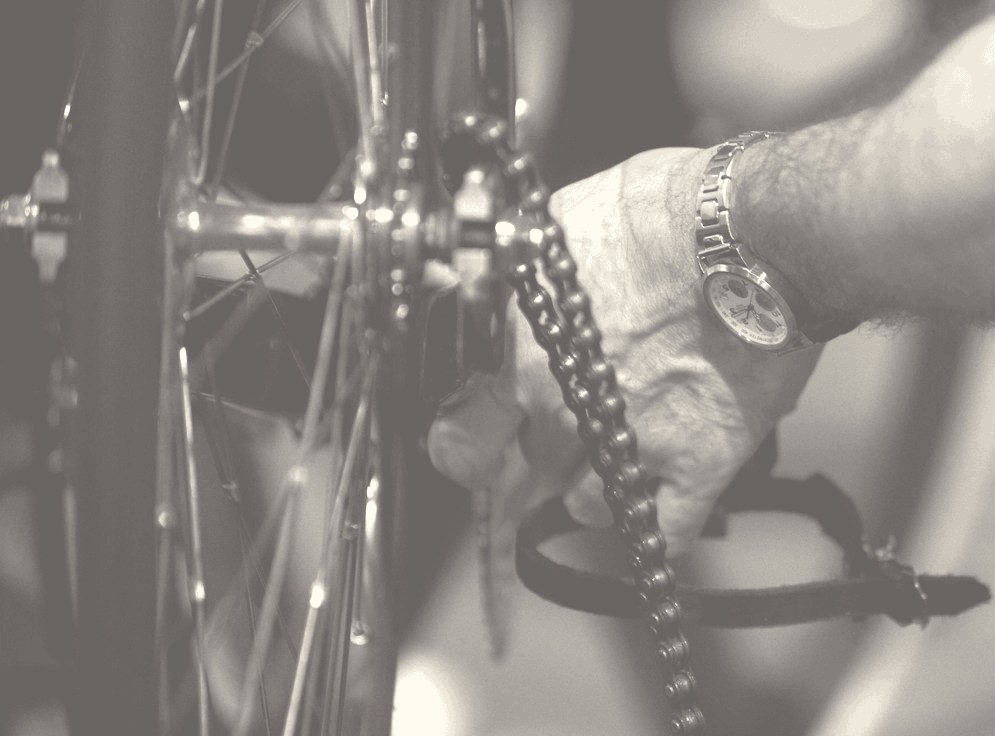 Club Information
Club type: Accredited Go-Ride
Affiliated: 31/12/2020
Affilation status: Active
Total club members: 192

About our club
If you are interested in joining Stratford Cycling Club why not join one of our rides on a 'COME & TRY' basis? The mainstay of the club are the Sunday rides with three main groups to cater for varying abilities. Our Saturday training ride is a hard ride over a 40 mile route. All our regular events are listed below and our open events are listed on the 'CALENDAR' tab above. Our members also participate in sportives, road racing, time trials, cyclo-cross, triathlons and of course, social riding. Please feel free to join our rides or contact us by email at membership@stratfordcc.co.uk. We also have a WhatsApp group for members to share activities.

The Junior and Youth section is a fantastic opportunity for youngsters to gain skills and experience on a bike in a traffic free setting, which is flood-lit in winter. We use the Home Guard Club in Tiddington as a base for these sessions, the British Cycling approved coaches help youngsters to gain road sense and fitness. Competitive cycling is not the raison d'etre of these sessions, but is a useful and enjoyable element for the riders. The club own several small bikes which we can loan out to children, if they want to try the session.

If you are happy to join the club now, your membership runs through until 31st December 2020.

The personal information you give to SCC via the online membership application is stored on a secure password protected British Cycling database and will not be shared by SCC with any other organisation or person. Parental consent forms are stored in a secure place. Details may be shared by the committee but not passed on to third parties. If you have reason to complain about a data protection breach please report it to the Welfare Officer (welfare@stratfordcc.co.uk). British Cycling's privacy compliance is outlined on the following URL https://www.britishcycling.org.uk/about/article/info--Privacy-Policy-0

CLUB WEEKLY ACTIVITIES

MONDAY 6pm - 8pm
Term time Junior Training sessions at Home Guard Club, Tiddington. Supervised sessions for club members, led by qualified coaches. For enquiries please contact youthdev@stratfordcc.co.uk

TUESDAY 6.30pm - 8.30pm
Training ride meeting at Greenway car park (lights and mudguards required in the winter)

TUESDAY 6.30pm - 7.30pm
Spinning class at the Leisure Centre, £5.35 per session

THURSDAY 6.30pm - 8.30pm
Training ride meeting at Greenway car park (lights and mudguards required in the winter)

THURSDAY 6.30pm - 8.00pm (alternate weeks)
Club time trials, details on the club website events page

SATURDAY 10am - 12pm
Training ride (fast), meeting at Greenway car park

SUNDAY 8.45am - 1pm
Social ride (civilised, regrouping after hills), meeting at Box Brownie café. Three groups to cater for differing speeds, these are 'no drop' rides with a café stop.
I am a member of this club
Buy Club Membership
Contact
Club contact:
Mr Paul Freeman
Phone:
07788437271
Email:
Email the club
Postcode:
WR11 8LG
How to join our club
Please choose from the following options to pay club subscriptions.
If you are not yet a member of this club we recommend that you contact the club using the details in the contact tab before you buy your subscription. Please note the £1.00 application fee is non-refundable.
Price
Age
Membership required?
Membership

Family Membership 2020

£44.00
+£1.00 application fee
3 - 90
No British Cycling membership required
Buy membership

Family Membership 2020

Age : 3 - 90

Price : £44.00 +£1.00 application fee

No British Cycling membership required

Adult Club Membership 2020

£22.00
+£1.00 application fee
18 - 90
No British Cycling membership required
Buy membership

Adult Club Membership 2020

Age : 18 - 90

Price : £22.00 +£1.00 application fee

No British Cycling membership required

Junior Club Membership 2020

£12.00
+£1.00 application fee
3 - 18
No British Cycling membership required
Buy membership

Junior Club Membership 2020

Age : 3 - 18

Price : £12.00 +£1.00 application fee

No British Cycling membership required

Adult 2nd Claim Membership 2020

£22.00
+£1.00 application fee
18 - 90
No British Cycling membership required
Buy membership

Adult 2nd Claim Membership 2020

Age : 18 - 90

Price : £22.00 +£1.00 application fee

No British Cycling membership required

Student Concession Membership 2020

£12.00
+£1.00 application fee
18 - 25
No British Cycling membership required
Buy membership

Student Concession Membership 2020

Age : 18 - 25

Price : £12.00 +£1.00 application fee

No British Cycling membership required

Junior Second Claim Membership 2020

£12.00
+£1.00 application fee
3 - 18
No British Cycling membership required
Buy membership

Junior Second Claim Membership 2020

Age : 3 - 18

Price : £12.00 +£1.00 application fee

No British Cycling membership required

Racing Section Supplement 2020

£36.00
+£1.00 application fee
18 - 90
No British Cycling membership required
Buy membership

Racing Section Supplement 2020

Age : 18 - 90

Price : £36.00 +£1.00 application fee

No British Cycling membership required
| Day | Time | Traffic Free |
| --- | --- | --- |
| Monday | 18:00 | Yes |
| Tuesday | 18:30 | No |
| Thursday | 18:30 | No |
| Saturday | 10:00 | No |
| Sunday | 09:00 | No |