Rother Valley Riders MTB Club
Yorkshire | South Yorkshire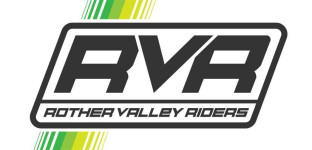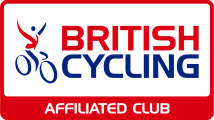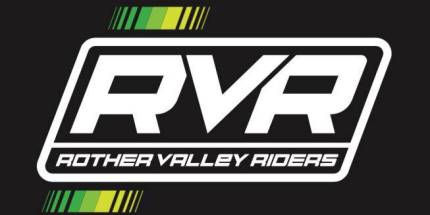 Club Information
Club type: Club
Affiliated: 31/12/2019
Affilation status: Active
Total club members: 272

About our club
Rother Valley Riders MTB Club
Was put together by some friends as a Facebook Group with a common aim.

2012-
The group with the collective might of the local mountain bike community created many new bike trails in Rother Valley Country Park near Sheffield (with the permission of the Park/ Council).

2015-
The Club formally formed

2016-
RVR Mtb Club affiliated to British Cycling with approx 100 members.

2017 -
331 members sees RVR CLUB Claim to be the LARGEST MTB CLUB in the UK.
In August, The club held its own Downhill & XC Dirt Omnium Events.

2018 -
We lost members as we put up the cost of joining from £5 to £12. We now stand at 240 members.
The Club Weekender will be July 14th & 15th & will continue with the Omnium on the Saturday & DH on the Sunday.
Club Development - There will be a Dual Slalom Club meet, consisting of 3 evenings. These are not Races & will have no timing or published results table, no podium placings other than the last man standing, Simply put it is a Knockout with the last man standing. Beer BBQ & Camping will commence once the Knockout is over.
As more people join we will see what they want from the club and strive to accommodate their wishes...

2019-
Membership now runs annually from 1st March 2019 untill Feb 29th 2020.



I am a member of this club
Buy Club Membership
How to join our club
Please choose from the following options to pay club subscriptions.
If you are not yet a member of this club we recommend that you contact the club using the details in the contact tab before you buy your subscription. Please note the £1.00 application fee is non-refundable.
Price
Age
Membership required?
Membership

2019 - Adult Individual

£12.00
+£1.00 application fee
18 - 120
No British Cycling membership required
Buy membership

2019 - Adult Individual

Age : 18 - 120

Price : £12.00 +£1.00 application fee

No British Cycling membership required

2019 - Adult Couple

£20.00
+£1.00 application fee
18 - N/A
No British Cycling membership required
Buy membership

2019 - Adult Couple

Age : 18 - N/A

Price : £20.00 +£1.00 application fee

No British Cycling membership required

2019 - Family + 1 Child

£20.00
+£1.00 application fee
18 - 17
No British Cycling membership required
Buy membership

2019 - Family + 1 Child

Age : 18 - 17

Price : £20.00 +£1.00 application fee

No British Cycling membership required

2019 - Family + 2 Children

£20.00
+£1.00 application fee
18 - 17
No British Cycling membership required
Buy membership

2019 - Family + 2 Children

Age : 18 - 17

Price : £20.00 +£1.00 application fee

No British Cycling membership required

2019 - Family + 3 Children

£20.00
+£1.00 application fee
18 - 17
No British Cycling membership required
Buy membership

2019 - Family + 3 Children

Age : 18 - 17

Price : £20.00 +£1.00 application fee

No British Cycling membership required

2019 - Pensioner

£4.00
+£1.00 application fee
66 - 120
No British Cycling membership required
Buy membership

2019 - Pensioner

Age : 66 - 120

Price : £4.00 +£1.00 application fee

No British Cycling membership required

2019 - Second Claim Club

£8.00
+£1.00 application fee
18 - 120
No British Cycling membership required
Buy membership

2019 - Second Claim Club

Age : 18 - 120

Price : £8.00 +£1.00 application fee

No British Cycling membership required

2019 - Single Parent + 1 Child

£12.00
+£1.00 application fee
18 - 17
No British Cycling membership required
Buy membership

2019 - Single Parent + 1 Child

Age : 18 - 17

Price : £12.00 +£1.00 application fee

No British Cycling membership required

2019 - Single Parent + 2 Children

£12.00
+£1.00 application fee
18 - 17
No British Cycling membership required
Buy membership

2019 - Single Parent + 2 Children

Age : 18 - 17

Price : £12.00 +£1.00 application fee

No British Cycling membership required

2019 - Single Parent & 3 Children

£12.00
+£1.00 application fee
18 - 17
No British Cycling membership required
Buy membership

2019 - Single Parent & 3 Children

Age : 18 - 17

Price : £12.00 +£1.00 application fee

No British Cycling membership required

2019 - Family + 4 Children

£20.00
+£1.00 application fee
18 - 17
No British Cycling membership required
Buy membership

2019 - Family + 4 Children

Age : 18 - 17

Price : £20.00 +£1.00 application fee

No British Cycling membership required