Aycliffe Velo
North East | Newton Aycliffe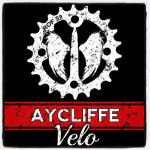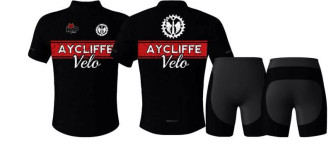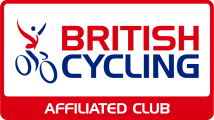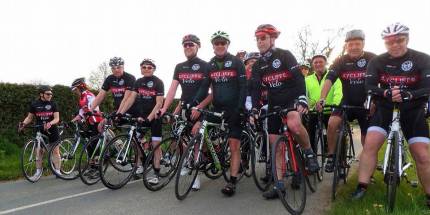 Club Information
Club type: Club
Affiliated: 31/12/2023
Affilation status: Active
Total club members: 52

About our club
Aycliffe Velo was founded in March 2014 as a result of a group of friends cycling together. The club started with around 20 members and has steadily grown to over 65. The club logo on the shirts is a based upon a design paying tribute to the Aycliffe Angels who worked in the royal ordnance factories during World War 2. It shows a set of angel wings with a 303 rifle bullet and reference to the Royal Ordnance Factory (ROF) 59. The majority of members come from Newton Aycliffe but we have members from Durham to Darlington.

The aim of the club is to promote cycling and to offer its members the opportunity to participate in group riding with like minded people of mixed ability and experience. The club appeals to both male and female riders and we have a wide age range of members.

The main staple of the club rides are for road biking, however we have quite a few members who also run mountain bike and trail rides and also enter various sportive throughout the UK. The weekend rides run year round in all weather and generally follow the following format.

The Saturday morning ride - This ride is for road bikes and is anywhere between 15 to 30 miles dependent on who turns up and is aimed at riders who have some ability and are capable of riding at an average of between 12-15 mph.

The Sunday Club ride - Again this ride is for road bikes and tends to be in the region of 35-55 miles and are for the more experienced riders capable of riding between 15-17 mph.

We also have rides on a Tuesday and Thursday evening - These rides tend to be between 15-30 miles and usually don't include a cafe stop.

The weekend rides usually include a cafe stop around the halfway point to let riders recover and to catch up on the latest gossip. All rides are listed on the club Facebook page giving details of the route and distance so that riders are aware of the ride before turning up. No riders are ever left behind on any of our rides. If a rider finds they are struggling to keep up or dropping off on a hill we simply stop at the top and wait for them to catch up and catch their breath.

There are a group of members who race Cyclocross over the winter months, September to January. Cyclocross is a sport that takes modified road bikes, off road in races that typically last for 60 minutes and include obstacles where you need to dismount and run with your bike over your shoulder. There are two leagues in which the Aycliffe Velo members compete. On the 9th December, Aycliffe Velo is hosting their own race in Newton Aycliffe. Cyclocross is very user friendly and most people are fit enough to ride for an hour without worrying about specific training. The competitiveness is always good natured and apart from top racers, most aren't taken too seriously they are just there for a good time.

We regularly have a club trip to Majorca. Family and friends were welcome. Bikes can be hired
or take your own and ride around the beautiful island sampling the local cafe stops.

We are a sociable club and regularly arrange events to meet up for drinks.

If you are interested in coming out with us, please get in touch and we will arrange for you to join one of our rides most suitable for your needs. We have a web page with British Cycling.
I am a member of this club
How to join our club
This club has not yet setup online purchasing of club membership subscriptions.
Adults (over 16)
Female Cyclists
Male Cyclists
Intermediate riders (1-3 hrs)
Advanced riders (rides 3hr+)
Racing cyclists