Hethersett and Wymondham VC
Eastern | Norfolk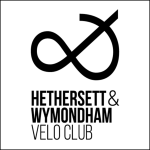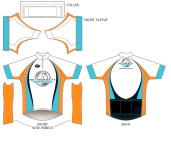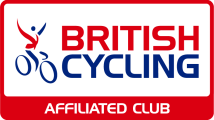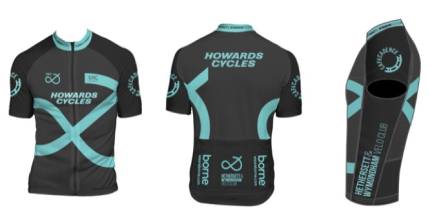 Club Information
Club type: Club
Affiliated: 31/12/2022
Affilation status: Active
Total club members: 71

About our club
OUR CLUB

Welcome to the home of the Hethersett and Wymondham Velo Club. The club was formed in May 2013 with the aim of making club cycling accessible to riders of all levels of ability to experience and importantly enjoy the experience of riding with a group of friends.

We offer different rides throughout the week which are aimed at riders of all abilities. The idea is to give as much variation as possible so everyone can achieve maximum enjoyment. Our home base is the Social club on Queens Road Hethersett but we also start or pick up riders at Howards in Wymondham.

Our main club ride is on a Sunday all year round (subject to weather) depending on numbers these rides may split into more than one group to cater for various abilities this is dictated by the group, the ride is usually around 35 - 40 miles with a café stop halfway.

On Tuesday evenings from spring to the autumn (again subject to weather) we offer a ride which is usually 25-30 miles with no break, at approximately a 15 mph average.

On Wednesday (normally) we offer a social club ride for all club members which is conducted at a social pace, these rides are normally around 40 miles and include a coffee/cake stop.

On Saturday Mornings we offer a ride for those who are less confident and prefer slightly slower and shorter rides of around 25 miles again with a coffee/cake stop.

Club members also often post additional rides on other evenings, and also Saturday mornings these are often faster rides of around 40 miles based on interest and availability.

Our rides have at least one ride leader who will normally post details of starting points, timings and destinations in advance of the day

We are happy for potential new members to come along for up to 4 rides as a guest, it gives you a chance to get to know the club, and if you're new to cycling, perhaps an opportunity to try out riding in a group. Please get in touch beforehand via our Facebook page or website so we know to expect you.

We also organise other social events throughout the year, including a summer BBQ, Christmas Event and Awards to name but a few.

If you wish to join HWVC please follow this link https://www.britishcycling.org.uk/club/profile/6701/hethersett-and-wymondham-velo-club-

Or visit our website: https://www.hwveloclub.com/

YOUR PRIVACY

The General Data Protection Regulation (GDPR) comes into effect from the 25th May 2018, with a number of updates relating to data privacy and protection.

To summarise our clubs position in relation to this:

By inputing your data to apply for or renew membership you are effectively consenting to sharing your details with both British Cycling and HWVC. Under the new GDPR legislation, British Cycling are considered to be the "Data Controller", and HWVC are the "Data Processors".

Within HWVC, only the Club Secretary, Membership secretary and Treasurer have access to club member details via secure login, this is used to keep track of membership renewal status and new member applications. It is not permissible for us to share your data with any 3rd party for any reason, including marketing purposes, without your explicit agreement.

We do not need to hold any separate data base on any computer or other device for club administration, nor do we keep paper records of club members and their details.

Upon joining our club you will also be issued with an In Case of Emergency card (ICE) for you to complete and carry on all rides. As well as being safe practice whilst out riding to carry one, in particular this is because your ride leader on the day will not have access to any of your personal information for the reasons already stated above.

One other area to mention specifically is social media. As a club member your information may be shared on the club website, via social media (including our Facebook page), or possibly emails sent by the club. This data will only be shared in the event that you are a club member, have participated in a race, challenge, club ride, or club event, or have recorded a major achievement. It may also include photos or video footage. This data will be limited to your name, and details of your achievement. Limited further information about you may be included; for example, whether you have participated in a specific race, challenge or club ride or club event or again have recorded a major achievement.

If you have any questions regarding either the Our Club or Your Privacy of this profile please contact the club before you make your application, via our club email address.

Thank you.
I am a member of this club
Buy Club Membership
How to join our club
Please choose from the following options to pay club subscriptions.
If you are not yet a member of this club we recommend that you contact the club using the details in the contact tab before you buy your subscription. Please note the £1.00 application fee is non-refundable.
Price
Age
Membership required?
Membership

Adult Membership

£12.00
+£1.00 application fee
18 - 120
No British Cycling membership required
Buy membership

Adult Membership

Age : 18 - 120

Price : £12.00 +£1.00 application fee

No British Cycling membership required

Under 18s Membership

£5.00
+£1.00 application fee
12 - 17
No British Cycling membership required
Buy membership

Under 18s Membership

Age : 12 - 17

Price : £5.00 +£1.00 application fee

No British Cycling membership required

Student Membership

£10.00
+£1.00 application fee
18 - 120
No British Cycling membership required
Buy membership

Student Membership

Age : 18 - 120

Price : £10.00 +£1.00 application fee

No British Cycling membership required

Over 60s Membership

£10.00
+£1.00 application fee
60 - 120
No British Cycling membership required
Buy membership

Over 60s Membership

Age : 60 - 120

Price : £10.00 +£1.00 application fee

No British Cycling membership required

Family Membership

£24.00
+£1.00 application fee
12 - 17
No British Cycling membership required
Buy membership

Family Membership

Age : 12 - 17

Price : £24.00 +£1.00 application fee

No British Cycling membership required

Multi Club Membership

£10.00
+£1.00 application fee
18 - 120
No British Cycling membership required
Buy membership

Multi Club Membership

Age : 18 - 120

Price : £10.00 +£1.00 application fee

No British Cycling membership required
| Day | Time | Traffic Free |
| --- | --- | --- |
| Tuesday | 19:00 | No |
| Sunday | 08:30 | No |
| Wednesday | 09:30 | No |
| Saturday | 10:00 | No |