Hitchin Nomads CC
Central | HITCHIN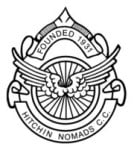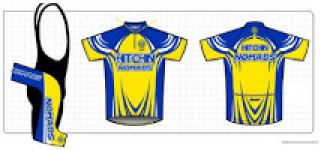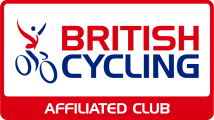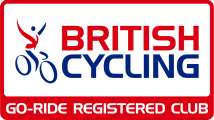 Club Information
Club type: Go-Ride Club
Affiliated: 31/12/2023
Affilation status: Active
Total club members: 150

About our club
Founded in 1931, we are the cycling club for Hitchin and around. We cater for as many different types of cycling as we can with strong road and off-road sections. In 2012 we became a Go-Ride club in order to reach as many cyclists as possible including young cyclists, women and all those inspired by the Olympics.

For the competitively minded we promote club, intre-club and open time trials, an annual road race and a cyclo cross event. For those who just want to ride we have weekly club rides at every level from beginner to advanced with special events including sportives and trips abroad.

All are welcome, and we hope you will be able to join us in one of our activities. If you want to become a member that's great, but there's no pressure!

The best way to meet is to attend a club event; our Sunday rides which leave the Market Square at 9:00 am (9:30 for the first 6 Sundays of the year), at a weekly club time trial (April through to the end of August), or one of the other events listed on our facebook page or our website ( www.hitchinnomads.cc ).
I am a member of this club
Buy Club Membership
How to join our club
Please choose from the following options to pay club subscriptions.
If you are not yet a member of this club we recommend that you contact the club using the details in the contact tab before you buy your subscription. Please note the £1.00 application fee is non-refundable.
Price
Age
Membership required?
Membership

Individual (Renewal)

£20.00
+£1.00 application fee
18 - 60
No British Cycling membership required
Buy membership

Individual (Renewal)

Age : 18 - 60

Price : £20.00 +£1.00 application fee

No British Cycling membership required

Family (including Family Renewal)

£30.00
+£1.00 application fee
18 - 18
No British Cycling membership required
Buy membership

Family (including Family Renewal)

Age : 18 - 18

Price : £30.00 +£1.00 application fee

No British Cycling membership required

New Member

£20.00
+£1.00 application fee
18 - 100
No British Cycling membership required
Buy membership

New Member

Age : 18 - 100

Price : £20.00 +£1.00 application fee

No British Cycling membership required

Super Seniors (inc. Renewal)

£10.00
+£1.00 application fee
60 - 120
No British Cycling membership required
Buy membership

Super Seniors (inc. Renewal)

Age : 60 - 120

Price : £10.00 +£1.00 application fee

No British Cycling membership required

Junior

£10.00
+£1.00 application fee
16 - 18
No British Cycling membership required
Buy membership

Junior

Age : 16 - 18

Price : £10.00 +£1.00 application fee

No British Cycling membership required

Concession

£10.00
+£1.00 application fee
16 - 100
No British Cycling membership required
Buy membership

Concession

Age : 16 - 100

Price : £10.00 +£1.00 application fee

No British Cycling membership required

Corresponding Member

£1.00
+£1.00 application fee
18 - 120
No British Cycling membership required
Buy membership

Corresponding Member

Age : 18 - 120

Price : £1.00 +£1.00 application fee

No British Cycling membership required

Lapsed Member - Rejoining Fee

£20.00
+£1.00 application fee
16 - 120
No British Cycling membership required
Buy membership

Lapsed Member - Rejoining Fee

Age : 16 - 120

Price : £20.00 +£1.00 application fee

No British Cycling membership required
Youths/Juniors (under 16s)
Adults (over 16)
Female Cyclists
Male Cyclists
Novice riders (rides up to 1hr)
Intermediate riders (1-3 hrs)
Advanced riders (rides 3hr+)
Racing cyclists
Disability cyclists
| Day | Time | Traffic Free |
| --- | --- | --- |
| Sunday | 09:00 | No |
| Tuesday | 18:30 | No |