West Midlands Cyclo Cross League
West Midlands | RUGELEY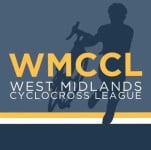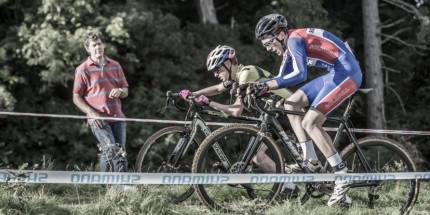 League Information
League type: League
Affiliated: 31/12/2021
Affilation status: Active
Total league members: 558

About our league
We offer competitive off-road bike racing for all ages and abilities. You don't need any specialist equipment to start, as long as your bike is safe for yourself and others.

The League starts again in September 2021. The Sunday events are organised by local clubs. There are different leagues for Under 6s; Under 8s; Under 10s; Under 12s; Under 14s; Under 16s; Junior Men (16 – 18); Senior men (18 - 40); Women; and Veteran men (40+, 50+ etc).

Each event is different, but typically races will involve a mixture of technical and non-technical terrain on a short circuit – usually around a mile and a half. Some sections may require riders to dismount and carry their bikes. Race length varies from an hour for Senior men to around ten minutes for Under 6 and 8s. Lapped riders still get placed, so as long as you finish you'll get a result.

The League is very friendly and welcomes beginners and elite riders. The League uses a chip timing system for fast and accurate results and uses a professional commentator where the land owner allows broadcasts.

Registration will open on the 1st July 2021 and closes at midnight on Sunday 15th August three weeks before the first event or when a relevant category has reached it's rider limit.
Contact
League contact:
Mr Gordon Siers
Email:
Email the club
Postcode:
ST16 1QY
How to join our league
This league has not yet setup online purchasing of league membership subscriptions.