Crest Cycling Club
Eastern | London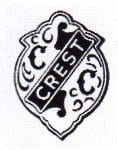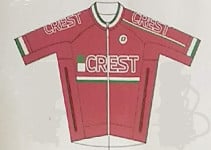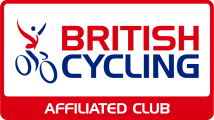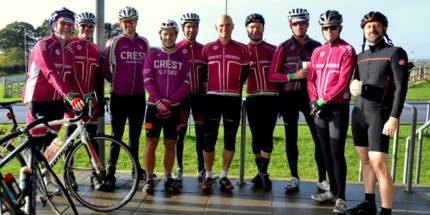 Club Information
Club type: Club
Affiliated: 31/12/2024
Affilation status: Active
Total club members: 66

About our club
We are a traditional cycling club which promotes all aspects of cycling. During the winter months our runs are limited to weekends due to the light, but as the days get longer more activities will start. Our weekend program consists of a Saturday morning mountain bike ride usually around Epping Forest, a club run for those that wish for a steady ride and a road training ride for more experienced riders, all around 4 hours in length. Sundays are half or all day runs usually meeting in Abridge Essex at 9.30 an consisting of a run to a 11 o'clock-ish tea stop then onto lunch if required then back home. Some riders go back after the tea stop, Sunday rides are around 50-70 miles at 12-18 mph.
During the spring and summer months members will start training and racing both in road races and time trials, also members start to organize spring and summer tours both at home and abroad. We have a monthly club night at the Silverthorn Bowls Club Chingford. You are most welcome to join us on our club runs or club night meetings to see if it's for you.

I am a member of this club
Buy Club Membership
Contact
Club contact:
Mr Philip Whitehorn
Phone:
02085051931
Email:
Email the club
Postcode:
E4 9EH
How to join our club
Please choose from the following options to pay club subscriptions.
If you are not yet a member of this club we recommend that you contact the club using the details in the contact tab before you buy your subscription. Please note the £1.00 application fee is non-refundable.
Price
Age
Membership required?
Membership

Individual Memebersship

£20.00
+£1.00 application fee
18 - 120
No British Cycling membership required
Buy membership

Individual Memebersship

Age : 18 - 120

Price : £20.00 +£1.00 application fee

No British Cycling membership required

Associate Member

£10.00
+£1.00 application fee
18 - 120
No British Cycling membership required
Buy membership

Associate Member

Age : 18 - 120

Price : £10.00 +£1.00 application fee

No British Cycling membership required

Junior Membership

£10.00
+£1.00 application fee
0 - 18
No British Cycling membership required
Buy membership

Junior Membership

Age : 0 - 18

Price : £10.00 +£1.00 application fee

No British Cycling membership required

Family membership

£30.00
+£1.00 application fee
18 - 15
No British Cycling membership required
Buy membership

Family membership

Age : 18 - 15

Price : £30.00 +£1.00 application fee

No British Cycling membership required

Retired individuals

£10.00
+£1.00 application fee
50 - 120
No British Cycling membership required
Buy membership

Retired individuals

Age : 50 - 120

Price : £10.00 +£1.00 application fee

No British Cycling membership required
Adults (over 16)
Female Cyclists
Male Cyclists
Intermediate riders (1-3 hrs)
Advanced riders (rides 3hr+)
Racing cyclists