Chorlton Velo
North West | Lancashire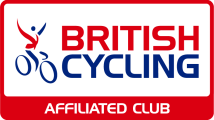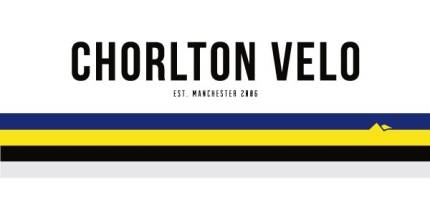 Club Information
About our club
Club standard
The club rides at a moderate to fast pace and averages around 18 mph on flat and
15 mph on hillier rides. All riders must have a well maintained road bike and the
ability to ride it safely in a group.
The club has over 100 members including an increasing number who regularly
race. Whilst we are welcoming of new members it should be noted that we are not
a beginners club and we do not offer coaching.
If you are interested in joining please read the information below and if you have
any questions, please email (see below).
Rides
On Saturdays we run two main club rides and sometimes a third. All these rides
leave at 9a.m. The Saturday Social rides are normally around 2.5-3 hours, 40
miles/70km and average around 15-16 mph/24-26kph over moderate terrain and
there may be a climb towards the end.
The intermediate paced ride is a bit quicker with more hills. It usually heads out
into the Peak District and lasts around 3 hours. There can be some challenging
climbs on this ride.
There is sometimes a faster hillier ride as well which requires a good level of
fitness as they can be physically demanding. This is usually around 3 hours but
sometimes meets earlier for a longer ride.
The Sunday morning club ride leaves at 8.15 and goes a bit further afield, between
60-65 miles/100km, and around 4-4.5 hours. Occasionally they can be a bit longer.
This ride usually heads to the Peak District, Derbyshire or Yorkshire and
occasionally the Cheshire lanes.
On all the above rides we only stop for comfort breaks and the coffee stop is at the
end of the ride.
Wednesday night normally sees a couple of ride options. Both rides are around 40
miles/70km and one is generally similar to Saturday's Social Ride while the other
one is faster.
How to join
All new riders are asked to initially participate on the club's Saturday Social Ride
which leaves from Didsbury at 9a.m. before attending any other rides. This helps
you get a feel for us and lets us feedback about whether you are ready to ride with
the club.

It is important that you email us at chorltonvelocyclingclub@gmail.com to
discuss further if you are planning on coming (preferably not the night
before).
If this goes well you should then discuss taking part in the other club rides with the
ride leader. If you do decide to join, this can be done through this site (buy
membership button). We ask that once you have been out with us a couple of
times, you then join the club, even if you only want to come occasionally.
It is occasionally cancelled if the weather is very (very) bad
Other stuff
The club strives to be both friendly and informal. We take road safety seriously
and split the ride into smaller groups when it gets too large. If you are riding with
the club you must ride safely at all times, respecting other road users and following
the Highway Code. Helmets must be worn on all club rides. Information about
Club rules and riding etiquette will be sent out upon joining.
Overseas trips to the Alps or elsewhere are sometimes organised, as well as
occasional day trips elsewhere in the UK. Many of us are regulars at local
sportives, such as the Fred Whitton. There is a fair bit of social activity with a
regular pint or two after Wednesday night rides.
I am a member of this club
Buy Club Membership
How to join our club
Please choose from the following options to pay club subscriptions.
If you are not yet a member of this club we recommend that you contact the club using the details in the contact tab before you buy your subscription. Please note the £1.00 application fee is non-refundable.
Price
Age
Membership required?
Membership

Chorlton Velo Membership

£15.00
+£1.00 application fee
17 - 120
No British Cycling membership required
Buy membership

Chorlton Velo Membership

Age : 17 - 120

Price : £15.00 +£1.00 application fee

No British Cycling membership required
Adults (over 16)
Female Cyclists
Male Cyclists
Intermediate riders (1-3 hrs)
Advanced riders (rides 3hr+)
Racing cyclists
| Day | Time | Traffic Free |
| --- | --- | --- |
| Sunday | 08:15 | No |
| Wednesday | 18:30 | No |
| Saturday | 09:00 | No |