Coventry Road Club
West Midlands''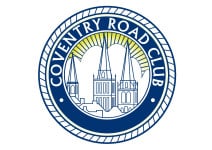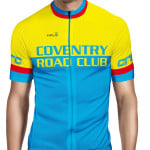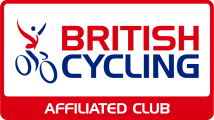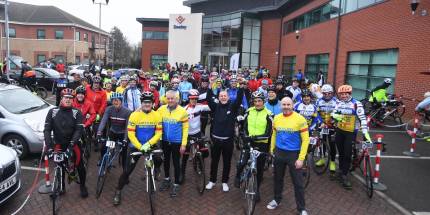 Club Information
Club type: Club
Affiliated: 31/12/2023
Affilation status: Active
Total club members: 135

About our club
Coventry Road Club has over 100 members involved in all aspects of cycling from touring to cyclo-cross and time trialling to road racing. We not only have an active racing section but we also try to have an active social calendar throughout the year. To read more about the Coventry Road Club follow the website link.

You are very welcome to join us at a club event before deciding if you want to be a member. For example you could try out a club run which would give you an opportunity to chat to club members and, if you haven't done so already, experience the benefits of riding with other cyclists. Another option is try a time trial (see details in the Time Trials section on our website).

Club Runs

Sunday's
We organise club runs throughout the year and there are currently five separate groups, social, standard, moderate, intermediate and hard. One of these should suit newcomers depending on how far and fast you want to ride and if you are new to cycling, this is the place to start! Runs leave from the Miller and Carter (The old Harvester) 294 Kenpas Highway, CV3 6BP, on the A45.

12-14 group - Covering 45-55 miles at a pace of 12-14 mph, a steady group ride staying together and encouraging the slower riders.

Moderate group – This ride is usually about 60 miles with a cafe stop at approximately half way, the pace is usually around 15mph.

Intermediate group – Intermediates cover up to 80 miles at approximately 18mph once again there is a cafe stop.

Hard group - This is a training run for the competitive club cyclist, a fast paced ride with survival of the fittest on the way back from the café. (therefore if you're not familiar with the route, this isn't the one for you).

Details of our club runs programme are available on the club runs page of our website complete with links to route maps and GPX files for members with GPS devices.

Tuesday's rides
We also meet at 9.30 am at the Harvester (Styvechale Arms) every Tuesday all the year round. A mix of retired, shift workers etc., destination is normally decided by the wind direction with a 'stop off' for a hot drink and sandwich. The run is usually between 50 - 60 miles with a pace of about 16mph.

There are also various ad-hoc evening rides organised via our Facebook page.


Racing

Time Trials
We have a Thursday night time trial programme which runs from April through to October the details of which can be viewed on the racing page. If you are new to Time Trialling why not give it a try, our evening series are registered "come and try it" events so you can ride two before the governing body, the CTT, require you to become a member of an affiliated club (like ours!). You don't have to be super-fast to ride time trials as you are competing against the clock and targeting your own PB (of course human nature always makes you check out the performances of others and that's when you get hooked). If you decide to join our club there are various Trophies, championships and leagues associated with our evening events including handicap events. We also usually organise two Open events each season (depending on demand). The time trial season traditionally finishes with hill climb events, we have two club events and Coventry Road Club members placed well in this years National Championship.

We also run a "Road Bike League" so you don't have to worry about having a fancy time trial bike with tri-bars and super-fast wheels - just ride that standard road bike and try the "race of truth" for yourself! You don't have to enter separately just tick the road bike box on the sing-on sheet and you're included. Check our club website for more details.

Road Racing and Cyclo-Cross
We have a number of members that enter road races (inc. circuit events) and cyclo-cross. We have various club road race and cross championships to contest and the club organises an extremely popular Boxing Day event on Kenilworth Common each year (it was our 65th Anniversary Event in 2018!!). Cyclo-cross is very popular across a wide range of age groups due to the traffic free nature of the venues.

Club Kit

We have an attractive club kit that is worn by the majority of members. The club kit can be purchase via our on-line shop.

Membership

Subscription costs are minimal, £15.00 will get you a years Senior membership, members benefit from all of the above activities and have access to all sorts of riding, training, and technical advice from fellow members. There are reduced subscriptions for younger members, Youth & Junior (under 18) free of charge, parental consent is required for these age group categories.

Join on-line or download a membership application form form the HOW TO JOIN page of our website http://www.coventryroadclub.org.uk/?cat=31&id=165.







I am a member of this club
How to join our club
This club has not yet setup online purchasing of club membership subscriptions.
Youths/Juniors (under 16s)
Adults (over 16)
Female Cyclists
Male Cyclists
Intermediate riders (1-3 hrs)
Advanced riders (rides 3hr+)
Racing cyclists
| Day | Time | Traffic Free |
| --- | --- | --- |
| Sunday | 09:00 | No |
| Tuesday | 09:30 | No |
| Thursday | 19:00 | No |