Red Rose Olympic CC
North West | Lancashire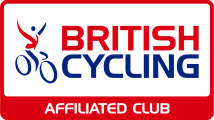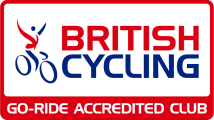 Club Information
Club type: Accredited Go-Ride
Affiliated: 31/12/2020
Affilation status: Active
Total club members: 38

About our club
Red Rose Olympic is a growing family based club catering for all ages and cycling interests.

We provide regular coaching sessions at Preston Arena, club rides across the Lancashire countryside and encourage those who want to compete to join our growing enthusiastic racing team.
Our members compete in Road and traffic free Circuit Races, Cyclo-Cross, Mountain Bike Cross Country (MTB XCO) and Track riding at the Manchester Velodrome.
We also arrange weekend camping trips usually to coincide with organised cycling events such as MTB XCO races or club organised off road trail riding.

There's something for everyone so get on your bike and join in!

I am a member of this club
Buy Club Membership
How to join our club
Please choose from the following options to pay club subscriptions.
If you are not yet a member of this club we recommend that you contact the club using the details in the contact tab before you buy your subscription. Please note the £1.00 application fee is non-refundable.
Price
Age
Membership required?
Membership

Single adult 18 years and over

£10.00
+£1.00 application fee
18 - 120
No British Cycling membership required
Buy membership

Single adult 18 years and over

Age : 18 - 120

Price : £10.00 +£1.00 application fee

No British Cycling membership required

Single adult and 1 young person

£15.00
+£1.00 application fee
18 - 17
No British Cycling membership required
Buy membership

Single adult and 1 young person

Age : 18 - 17

Price : £15.00 +£1.00 application fee

No British Cycling membership required

Single adult and 2 young people

£20.00
+£1.00 application fee
18 - 17
No British Cycling membership required
Buy membership

Single adult and 2 young people

Age : 18 - 17

Price : £20.00 +£1.00 application fee

No British Cycling membership required

Single adult and 3 young people

£25.00
+£1.00 application fee
18 - 17
No British Cycling membership required
Buy membership

Single adult and 3 young people

Age : 18 - 17

Price : £25.00 +£1.00 application fee

No British Cycling membership required

Single adult and 4 young people

£30.00
+£1.00 application fee
18 - 17
No British Cycling membership required
Buy membership

Single adult and 4 young people

Age : 18 - 17

Price : £30.00 +£1.00 application fee

No British Cycling membership required

2 adults and 1 young person

£25.00
+£1.00 application fee
18 - 17
No British Cycling membership required
Buy membership

2 adults and 1 young person

Age : 18 - 17

Price : £25.00 +£1.00 application fee

No British Cycling membership required

2 adults and 2 young people

£30.00
+£1.00 application fee
18 - 17
No British Cycling membership required
Buy membership

2 adults and 2 young people

Age : 18 - 17

Price : £30.00 +£1.00 application fee

No British Cycling membership required

2 adults and 3 young people

£35.00
+£1.00 application fee
18 - 17
No British Cycling membership required
Buy membership

2 adults and 3 young people

Age : 18 - 17

Price : £35.00 +£1.00 application fee

No British Cycling membership required

2 adults and 4 young people

£40.00
+£1.00 application fee
18 - 17
No British Cycling membership required
Buy membership

2 adults and 4 young people

Age : 18 - 17

Price : £40.00 +£1.00 application fee

No British Cycling membership required

2 adults

£20.00
+£1.00 application fee
18 - N/A
No British Cycling membership required
Buy membership

2 adults

Age : 18 - N/A

Price : £20.00 +£1.00 application fee

No British Cycling membership required

Single Junior Member

£5.00
+£1.00 application fee
0 - 17
No British Cycling membership required
Buy membership

Single Junior Member

Age : 0 - 17

Price : £5.00 +£1.00 application fee

No British Cycling membership required
Youths/Juniors (under 16s)
Adults (over 16)
Female Cyclists
Male Cyclists
Novice riders (rides up to 1hr)
Intermediate riders (1-3 hrs)
Advanced riders (rides 3hr+)
Racing cyclists