British Cycling has today announced that the organisation has reached the 150,000 members milestone for the first time; representing a threefold increase in the membership base since the London 2012 Olympic and Paralympic Games.
While Race memberships continue to grow strongly, for the first time in the organisation's history over half of all members now opt for a Ride (designed for leisure, sportive and club riders) or Commute membership, reflecting the national governing body's drive to become the go-to organisation for everybody who rides a bike.
The announcement comes as British Cycling launches its Let's Change the Way We Move campaign, which aims to inspire communities, businesses and decision makers to make their move towards transforming Britain into a great cycling nation.
Following the announcement, reigning Vuelta a España champion Simon Yates said:
"I've been a British Cycling member for 15 years now and it's great to see how the organisation has grown. British Cycling is committed to transforming Britain into a better place to ride for everybody, from racers to commuters to kids, and I'm proud to be one of the 150,000 members who are part of this."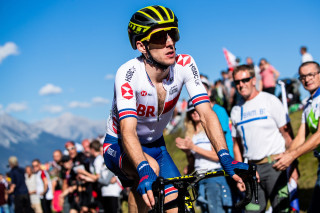 Analysis of our 150,000-strong member base shows that:
There are 47 Geraints, 51 Hoys, 48 Kennys and 21 Archibalds
They collectively own an estimated 484,500 bikes
The eldest is 99 years old, while the youngest is just 14 months
Over half use their bike as a mode of transport
A major driver of membership sales continues to be access to third party liability insurance and legal cover. In the past six years, Leigh Day, British Cycling's legal service provider, have recovered damages totalling over £36.8m for members at no additional cost.
Sir Chris Hoy won his first Olympic medal at the 2000 Olympic Games in Sydney, when British Cycling had 14,000 members. Speaking ahead of today's announcement, he said:
"The British Cycling of 2019 is absolutely unrecognisable from that of 2000. Through the endeavours of our elite riders and coaches and the boom in support and enthusiasm from the British public, cycling now enjoys a much more prominent place in the national consciousness, and that is something which we should all be incredibly proud of."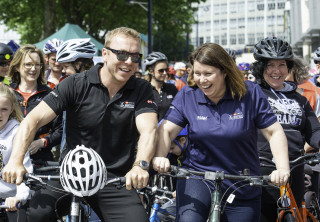 British Cycling Chief Executive, Julie Harrington, said:
"As the national governing body for cycling it is absolutely vital that we are an organisation that represents everybody who rides a bike – however they choose to do it. While today's announcement is another landmark achievement, I'm even more thrilled by the way we continue to tailor our offer to all types of rider, and in particular how we are continuing to attract more women, commuters and fans of the sport into the British Cycling family."
Luke Harper, HSBC UK's Head of British Cycling Partnership, said:

"Our partnership with British Cycling is particularly focused on grassroots participation, encouraging and supporting customers, communities and colleagues to get back on their bikes. We are proud to see British Cycling reaching this membership milestone and the progress being made towards the country becoming a great cycling nation."
British Cycling Commercial Director, Jonathan Rigby, said:

"Our membership offer provides great support for our members in the many and varied ways which they ride, but in turn our members enable us to develop innovative programmes for children, support clubs in our communities and campaign for better streets for cycling all over Britain. We are absolutely determined to see this number grow and grow in the coming years, as we work towards fulfilling our ambition of transforming Britain into a truly great cycling nation."
You can become a British Cycling member today for as little as £25 per year. Find out more here.