Great Britain Cycling Team riders Neil Fachie MBE and Neah Evans, along with adventurer, broadcaster and cycling circumnavigation world record holder Mark Beaumont, have today shown their support for the Safer Streets bill, which would reduce default speed limits in Scotland from 30mph to 20mph.
The bill is currently being considered by Holyrood's Rural Economy and Connectivity (REC) Committee following consultation earlier this year, and it is hoped that the proposed changes in legislation could come into force as early as next year.
Campaigners argue that the bill would improve road safety, encourage more people to walk and cycle and help to reduce air pollution – and would only have a negligible impact on journey times for motorists.
In a joint letter to First Minister Nicola Sturgeon, the trio said:
"Anybody who has cycled on the road before will know how intimidating and off-putting it can be when vehicles pass at high speeds, especially for young people and those beginning to build up their confidence on the road.
"Being able to play out and go on bike rides with friends are really important parts of growing up and becoming more independent, but the speed of traffic on many of our roads understandably makes parents much more reluctant to afford their children these freedoms.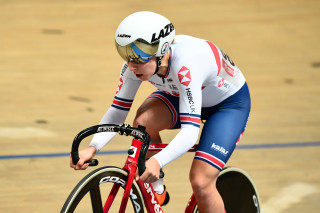 Reducing default speed limits to 20mph is one of the five key asks of the Walking and Cycling Alliance, of which British Cycling is a member, along with Bicycle Association, Cycling UK, Living Streets, Ramblers and Sustrans.
While individual towns and cities – including Edinburgh, Newcastle and Oxford – have already made the switch to 20mph, the successful passing of the bill would make Scotland the first country in Great Britain to reduce default limits nationwide.
Fachie, Evans and Beaumont added:
"Healthy children are more likely to grow up to be healthy adults, and reducing speed limits to 20mph could have a seismic impact on issues like obesity and physical inactivity which blight the NHS and cost us billions each year.
"Reducing speed limits, particularly in residential areas, would help to make Scotland's towns and cities far more welcoming for people riding bikes; providing a real alternative for those who would otherwise continue to opt for the car or bus instead because they perceive it to be the only safe option for getting around."
The bill is currently being scrutinised by Scottish Parliament committees, who will report in late-Spring. It will then face a vote in Parliament, most likely in June, and if approved the bill will go forward to amending stages before coming into law in early-2020.
For more information on the health, economic and environmental benefits of 20mph restrictions, click here.
You can write to the First Minister at:
The First Minister
The Scottish Government
St Andrew's House
Regent Road
Edinburgh
EH1 3DG
Alternatively, you can email scottish.ministers@gov.scot.