Dame Sarah Storey, Britain's most successful female Paralympian and British Cycling Policy Advocate, has today been named Active Travel Commissioner for the Sheffield City Region.
Last month Storey claimed two gold medals and one silver in the UCI Para-cycling Track World Championships in the Netherlands, and is now set to take on a new challenge, leading the active travel agenda in the region.
Dame Sarah was officially revealed as the new Commissioner at an event held at Sheffield Hallam University today (Monday 1 April). Her role will involve championing active travel and working alongside Mayor Dan Jarvis to enable more people to travel on foot, by bike or by public transport.
She said: "I'm proud and excited to be the first Active Travel Commissioner for the Sheffield City Region. I believe active travel is a less stressful way of moving about, and helps to create the foundation of a happier workforce and a happier population.
"As someone who's passionate about active travel, and through my policy work with British Cycling, I've been so interested in what Chris Boardman is doing with Andy Burnham over the Pennines. It's brilliant to have the opportunity to work closely with Mayor Jarvis and his team to do something similar here.
"For me, this is about having another string to my bow, and utilising that profile of elite sport to benefit the wider population. Not everyone is going to be an elite athlete, but we can all enjoy being more active. I'm looking forward to seeing how, together, we can make real changes to the way people travel in the Sheffield City Region."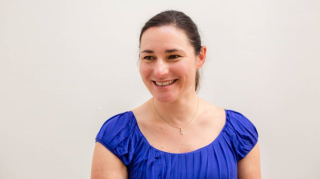 In her new role with the Sheffield City Region, Dame Sarah will now work closely with Mayor Jarvis to make his ambitious transport vision a reality.
Mayor Dan Jarvis said: "I'm delighted to name Sarah as our Active Travel Commissioner. To have such an exceptional, inspirational and passionate individual leading our active travel agenda is very exciting.
"Sarah joins us at an exciting time and will play a crucial role in helping us to make sure that active travel remains an absolute priority as we make our region's transport network fit for the 21st century.
"By prioritising active travel, we can improve people's health, cut carbon emissions and reduce congestion. But you don't have to be a professional cyclist - or indeed a gold medal winning cyclist - to travel in a more active way. By making little changes to the way that we travel, we can all do our part to create a healthier and more active society."
Dame Sarah has been a British Cycling Policy Advocate since May 2017, playing a role in campaigns such as Turning the Corner and the recent #OneInAMillion campaign.
British Cycling chief executive Julie Harringon said: "Through her work as one of British Cycling's Policy Advocates I know that Dame Sarah is fiercely passionate about making our roads a safer and more welcoming place for people on bikes.
"With her dedication and expertise and Mayor Dan Jarvis's backing, we have every confidence that the Sheffield City Region of tomorrow will be a healthier, happier and greener place to live, work and play."
Jenny Wiles, Regional Director (North) for Living Streets, said: "In appointing Dame Sarah, the Mayor has demonstrated his commitment to improving the health and wellbeing of everyone in the region.
"More people walking and cycling tackles many of our public health crises, including lethal air pollution and costly levels of physical inactivity. If we want to help people be more active, then we need to ensure walking and cycling options are safe, accessible and promoted which having someone in post dedicated to active travel can help to do.
"With National Walking Month taking place in May, it couldn't be a better time to welcome the Active Travel Commissioner to her new role. We look forward to working with Dame Sarah as she inspires people of all generations and abilities to move more."
In her new role, Dame Sarah will work with organisations such as local authorities, the Passenger Transport Executive, community groups and public health professionals, as well as with national Government.
She will also be responsible for leading the active travel agenda across the City Region, including overseeing schemes in Doncaster, Rotherham and Sheffield that received funding from the Government's Transforming Cities Fund earlier this month.