The National Institute for Health and Care Excellence (NICE) has stated that pedestrians, cyclists and people using public transport should be given priority when new roads are built or upgraded.
The new guidelines aim to get people to be more active in their day-to-day lives by encouraging safe, convenient, active travel that is accessible for everyone, including older people and people with limited mobility. NICE say that planners should develop policies and initiatives to ensure that safe, convenient and inclusive access for pedestrians, cyclists, and people who use public transport is maximised and prioritised over motorised transports (cars, motorbikes and mopeds, for example).
Chris Boardman, British Cycling Policy Advisor, said: "Today's new guidelines from NICE are a very powerful acknowledgement of the urgent need to create streets that will enable people to travel without relying on cars.
"It's fantastic to have a national health body advocating the many benefits that will come from prioritising cycling and walking. Now we need government investment in active travel to match this ambition and a Department for Transport that requires councils to prioritise people travelling by foot or by bike."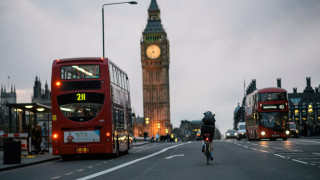 According to NHS Digital in 2016, 26 per cent of adults were classified as obese. This was a 15 per cent increased from 1993 but has remained at a similar level since 2010.
Physical inactivity is responsible for one in six UK deaths (equal to smoking) and is estimated to cost the UK £7.4 billion annually (including £0.9 billion to the NHS alone).
A consultation has now begun on the quality statements in the documents and commissioners, service providers, health and public health practitioners and the public have until Friday 1 February to have their say via www.nice.org.uk.