Cycling, like driving, should be an integral part of transport fabric and a normal part of everyday life.
Unlike driving, cycling can deliver wider societal benefits contributing solutions to public health challenges, climate change, improving local amenity and helping social equity.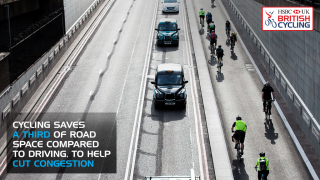 Investing in cycling is excellent value for money but this does not mean that it can be done on the cheap. There are no short term fixes, meaning long-term strategies are needed with long-term investment plans.
This means that a variety of budgets need be utilised to deliver smart investment. It is too simplistic to put a figure on the investment required. Instead a proportion of transport and other relevant spend should be earmarked for cycling annually – we recommend 5% of public sector transport spend.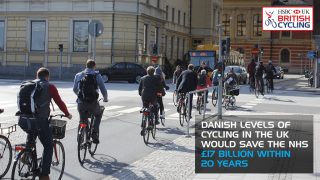 British Cycling, along with Scottish Cycling and Welsh Cycling, recommends that all relevant sources of funding should be 'cycle-proofed' meaning that they should work to accommodate cycling so all new developments make improvements.