In the second of a five-part series looking at the government's Cycling and Walking Investment Strategy consultation, Martin Key, British Cycling campaigns manager, looks at the target to double levels of cycling.
The Strategy contains just one target, to double the number of cycling trips by 2025. This target is very low. British Cycling has called for a target nearly three times greater (one in ten journeys to be cycled). However at least there is a target. There is no target for increasing walking levels which we would want to see included.
Despite the low target, hitting it will take a significant change in policy and investment from where we are now.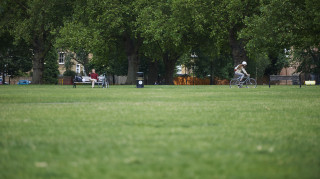 Some of the growth will come from London, where an unprecedented level of investment in segregated infrastructure is beginning to create the conditions for more people to cycle. This needs to be matched in towns and cities across the country.
Infrastructure
While there is no one size fits all solution, the key to success is to prioritise significant investment in dedicated cycling infrastructure along heavily used roads and junctions, combined with traffic calming measures in residential areas.
Smoothing end-to-end journeys by accommodating cycling into public transport and workplaces is also needed alongside sensible levels of promotion.
It is possible to accurately predict the uptake of cycling levels when investing in dedicated infrastructure. Creating space for cycling which deliver competitive journey times compared to driving you reach a tipping point where people are persuaded to cycle.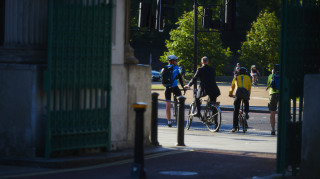 Transport planners need to adopt the same hard headed approach they would take for a new bus route or tram line, and apply it to cycling. These techniques should be modelled and measured to hit targets throughout the lifetime of the strategy.
The Strategy needs to develop the modelling work to show where these extra trips will be generated to reach the government's target.
Local authorities
The 'Propensity to Cycle Tool' which is being developed by Department for Transport can help to do this but at present the resources needed to do this work will need to come from willing local authorities. With all the other financial pressures they face we fear cycling will again be forced to the back of the queue.
Local authorities across the country need to develop local infrastructure plans which prioritise high trafficked routes.
We have called for new national design standards for infrastructure, so that new cycling infrastructure meets minimum standards. The government can implement this simply by endorsing the London or Welsh cycling design standards.
In the next blog we will look at the investment available to deliver this work.
You can have your say on the Cycling and Walking Investment Strategy by responding to the consultation, which closes on Monday 23 May at 11.45pm.