British Cycling's #ChooseCycling Network – a collection of big British businesses including GSK, The AA, Sky, Virgin Trains and National Grid, representing over 250,000 employees – has called on George Osborne to put meaningful investment into cycling in order to boost productivity by creating a healthier workforce.
Prior to this year's general election, Prime Minister David Cameron echoed his calls for a 'cycling revolution' in Britain, to achieve 'better health, less pollution and less congestion'.
Now, with physical inactivity costing the country as much as £47 billion a year, the network of nearly 40 businesses has come together to implore the Chancellor to act before it's too late.
A letter signed by representatives from the Network asks Mr Osborne to:
Ensure cycling and walking funding continues after Local Sustainable Transport Fund is withdrawn at the end of April 2016
Leave room in the current Spending Review to invest at least £10-20 per person per year – the target set by the Prime Minister in April – to increase take up of cycling.
Together with the Transport Secretary and before the 2016 Budget publish a comprehensive, fully-funded plan – a Cycling and Walking Investment Strategy – with national guidelines to make our roads and junctions safer for cycling, with more segregated lanes and places to park securely.
Chris Boardman, the former Olympic champion who now spearheads British Cycling's work to turn Britain into a true cycling nation, says:
"It is no coincidence that some of the biggest businesses in the country are members of the #ChooseCycling Network. The appalling level of physical inactivity in this country is hurting us all; businesses face falling productivity as absences rise.
"Businesses want their staff and customers to live in towns and cities that are more pleasant, more liveable, less congested, less polluted, healthier, happier and more prosperous. This is only possible if more people are able to travel more easily by bicycle.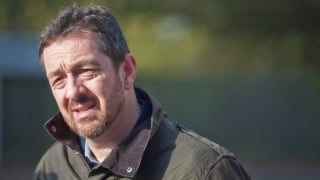 "Examples of sustained investment in cycling infrastructure paying rich dividends can be seen across Europe, and we recently invited members of the government to come with us to view one of the finest infrastructure models – Copenhagen.
"It was encouraging that Robert Goodwill, the Minister for Cycling, took us up on this, but extremely disappointing that the Treasury declined to even respond to our invitation.
"It is vital that those people making important decisions on our behalf are fully aware of what can be achieved – we can only hope that the Treasury choose to listen to the demand for crucial investment in cycling before it's too late for this and future generations."
Edmund King, President of The AA, adds:
"An increase in cycling can be good for the economy in many ways as it can help reduce congestion and pressure on parking spaces and over-crowded public transport. Often the interests of cyclists and drivers are the same, hence we also call upon the Chancellor to help business by boosting investment in cycling."