Great Britain Cycling Team technical director Shane Sutton has high hopes for his track squad's long-term Olympic chances as the team topped the medal table at the UEC European Track Championships but knows that there is work to do if the whole team is to realise its full potential in Rio.
Great Britain won a total of nine medals - six gold and three bronze - in the championships in Grenchen, Switzerland, which ended on Sunday.
The haul began with men's and women's team pursuit titles on Thursday and ended with Katie Archibald winning gold in the last event, the elimination race, her third of the championship after winning the individual pursuit earlier in the day.
In between, Laura Trott took gold in the scratch and the omnium, while Ciara Horne claimed bronze in the individual pursuit. Chris Latham and Jon Dibben also clinched bronze in the elimination and omnium respectively.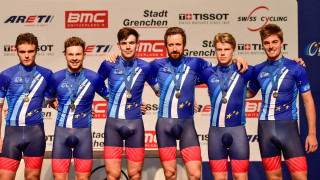 "I think it's been one of mixed emotion for the athletes", said Sutton. "From my point of view I think it's gone really well.
"Endurance, we've been very strong obviously. We started off with two big golds opening and Laura's been exceptional here."
But in the sprint, Sutton conceded that there was work to do bring his athletes' wealth of talent to fruition.
"I look at the sprint programme and I am taking a lot of positives," he said.
"When I see Jason Kenny get beaten narrowly by (Jeffrey) Hoogland, who goes on to win the gold - going 9.8 (seconds for the final 200 metres) from the bottom of the track and just getting beaten by a whisker - there's a lot of pluses there.
"But I think he needs a result for his belief systems to come back. We believe in him - it's just a matter of him believing in himself."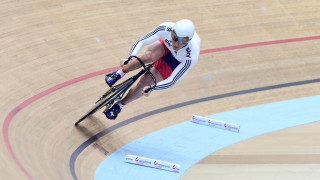 Looking at the British squad with an eye to the future, Sutton sees the seeds of success not just for Rio but for the 2020 Olympics in Tokyo, encouraged by the performances of the youngest members of the 20-strong Grenchen squad.
"I think as an overall squad - there's a lot of experience but there's a hell of a lot of youth as well. And then you see Chris Latham step up in the first ever elimination and he picks up a medal.
"Jon Dibben - it seems as though Jon's been around forever," Sutton added. "Jon's still able to win in the under-23 worlds next year.
"So I think, as a squad, in moving forward and if we look forward to say, Tokyo, we've got a really, really good squad going forward towards Tokyo now."
However Sutton knows he needs to balance short and long-term goals, as evidenced by a Grenchen team with an age range from 19 to 35, with talismanic leaders who can deliver now and younger riders with the shelf-life to produce at the end of the decade.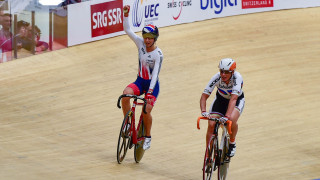 "Our job is to win medals in Rio first and foremost," explained Sutton. "I still believe that the experience we have - the experience with Wiggins, even Trott. She is a master. She seems to have been around forever as well but she's still a kid. But she's got so many big race occasion experiences."
"I think for Rio - we're on track," Sutton concluded. "But we probably just need to find a little in certain areas. But certainly it looks really good in going forward to Tokyo now, as we start to plan that mission as well."
Next up for the Great Britain Cycling Team is the opening round of the UCI Track Cycling World Cup in Cali, Colombia from 30 October - 1 November.