The Midlands will host the 2020 HSBC UK | National Road Championships, British Cycling and Active Sport have today confirmed.
Aligning with the well-established Vélo Birmingham & Midlands event, the time trials will take place on June 18 and the road races on June 20, while Vélo Birmingham & Midlands will then take up to 15,000 riders of all abilities on an unforgettable 100 or 45-mile journey through the West Midlands on June 21.
With the Commonwealth Games set to take place in Birmingham in 2022, the national championships will give the region a flavour of what to expect from a high profile and competitive cycling event.
Last year saw the likes of Alice Barnes (elite women's road race and time trial), Ben Swift (elite men's road race), Alex Dowsett (elite men's time trial) and Anna Henderson (under-23 women road race and time trial) claim national champion's jerseys, and by bringing together elite and amateur riders, Active Sport and British Cycling hope to inspire a new generation of riders and create a legacy of cycling within the Midlands region.
Reigning men's national road race champion, Ben Swift, said:
"It's fantastic to hear that the HSBC UK | National Road Championships will now be fixed in the Midlands in 2020. The Championships are a key focus for most elite British riders, and I hope to be able to defend my title in the Midlands this June."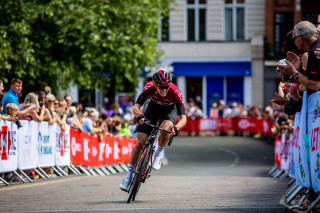 Women's national road race and time trial champion, Alice Barnes, added:
"This is a huge advantage in riders' preparation for the Commonwealth Games. Being familiar with the terrain and having strong spectator attendance on the road-side can have a huge impact on the day so it's brilliant we'll be able to maximise the advantage of a home Games."
Julie Harrington, Chief Executive of British Cycling, said:
"This partnership is fantastic news for the Midlands, for the HSBC UK | National Road Championships and for our riders, as they prepare for a home Commonwealth Games in 2022.
"While winning medals at international level is a huge part of our remit, the value of those medals, and the impact of elite riders' performances is hugely important to unlocking the benefits that cycling can bring to society, and partnering with an organisation such as Active Sport will help us deliver on these ambitions."
Richard Relton, Chief Executive of event organisers Active Sport, added:
"We are hugely excited to announce a new partnership with British Cycling to align the HSBC UK | National Road Championships with Vélo Birmingham & Midlands in 2020. Bringing together two highlights of the British cycling calendar poses considerable benefits for both events. We look forward to using our expertise in organising large-scale sporting events to put on what promises to be an incredible festival of cycling."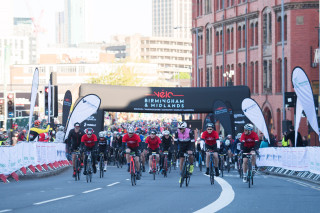 The 2020 championships will begin on Thursday 18 June with the under-23 and elite time trials, with a circuit around North Warwickshire starting and finishing in Atherstone Town Centre. The under-23 and elite road races will then take place on Saturday 20 June, starting at Centenary Square in Birmingham and ending in Wolverhampton for a city centre finish. More information can be found on the route here.
A limited number of general entries into the previously sold-out 100-mile route have been released along with entries into the 'point-to-point' 45-mile route from Birmingham to Coventry.
To take part in the Vélo Birmingham & Midlands weekend, visit: www.velobirmingham.com.
British Cycling members can get £10 off entry to the Vélo Birmingham & Midlands here.