A whirlwind of a weekend, 28 June - 1 July
HSBC UK | National Road Championships at Cyclone Festival of Cycling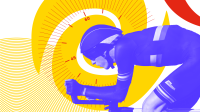 HSBC UK | National Time Trial Championships (Thursday 28 June)
A world-class field vying for the coveted red, white and blue jerseys against the backdrop of beautiful Northumberland countryside.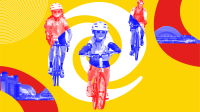 Tyne 6 Bridges (Friday 29 June)
A perfect midsummer evening of gentle cycling on safe, traffic-free routes, friends and families of all riding capabilities are invited to participate in the 10.5 mile and 15.5-mile rides.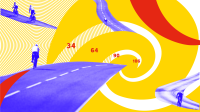 Cyclone Challenge sportive (Saturday 30 June)
With four beautiful and varied routes at 34, 64, 90 and 106 miles to choose from, the Cyclone Challenge is one of the greatest sportives in the UK. Entry closes Wednesday 20 June.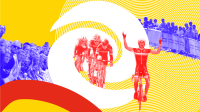 HSBC UK | National Road Race Championships (Sunday 1 July)
Elite riders to round off the weekend, with the road races taking place in the village of Stamfordham. Spectators are invited to watch the action unfold, and wrap up what promises to be a spectacular weekend of cycling and festival fun.