British Cycling's work to transform Britain into a great cycling nation has received a boost thanks to a £5,690,000 funding injection from Sport England.
Funding from the organisation will enable British Cycling to continue working in the mass market over the next two years, encouraging those who currently cycle less than once a week to ride their bikes more regularly.
There will be a particular focus on women, young people and those with a disability and/or life-limiting illness, which will help to broaden cycling's appeal and ensure that it is an activity which can truly benefit all, in turn making our country fitter, greener and healthier.
In 2017, Sport England funded British Cycling with £7million to help regular riders stay cycling, and £4.62million to help talented athletes, with today's £5.690million investment taking the total investment into grassroots cycling through British Cycling to £17.3 million.
Sport England has also announced a £15 million funding injection to be channelled directly in to local community cycling facilities as part of the staging of the 2019 UCI Road World Championships in Yorkshire, delivered in partnership with British Cycling.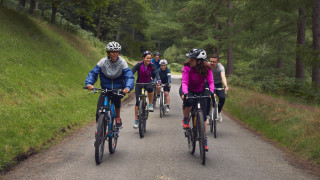 Martin Merryweather, British Cycling's Strategy Director, said:
"This funding award is fantastic news, and gives us additional momentum and impetus as we look forward to 2019, building on British Cycling's reputation for successfully combining elite success and increased participation.
"Our HSBC UK Breeze programme has been the hugely successful cornerstone of our women's strategy, which is on course to encourage one million more women to cycle by 2020; our recently-launched HSBC UK Ready Set Ride initiative equips parents and teachers with the necessary skills and exercises to help children learn to ride a bike; while our network of HSBC UK Disability Hubs offer coaching and development for all riders with a physical or learning disability.
"It is our intention to continue to develop and evolve programmes which effectively inspire people from all walks of life to take up cycling, through industry-leading research, insight and dedication.
"This, in addition to the legacy funding for the UCI Road World Championships – which will also be aligned to many of our programmes - is a fantastic boost for recreational cycling as we look forward to 2019, and we're extremely grateful to Sport England for giving us the opportunity to continue this vital work."
Sport England's Director of Sport, Phil Smith, said:
"13 million people in England have bikes but don't cycle regularly, citing a lack of confidence and feeling unsafe on the roads as barriers that put them off.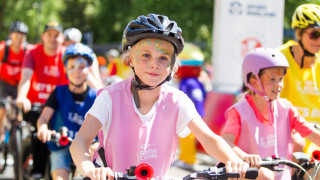 "The 2017 investment we made into British Cycling has already prompted huge increases in participation of its programmes with a focus on clear gains to people's health, mental wellbeing and individual development. We're delighted to be offering British Cycling further investment to develop its programmes further and improve the cycling infrastructure with partnerships with the Department of Transport, and the National Trust."
Over the last complete calendar year – 2017 – British Cycling's organised, recreational rides attracted over 456,000 participants.
The organisation's suite of recreational programmes continues to develop: HSBC UK Ready Set Ride complements HSBC UK Go-Ride in providing opportunities for young people to develop their skills and confidence on a bike, while HSBC UK Breeze – rides led by women, for women – this year reached the milestone of 200,000 participants since its creation in 2011.
Meanwhile, the mass participation, big-city HSBC UK Let's Ride events – in which roads are closed to traffic allowing locals to enjoy their city by bike – this year welcomed 113,500 people over 14 events.