British Cycling can today announce the eight young cyclists that have been selected as part of the 39-strong Great British line up that will be competing at the European Youth Olympic Festival (EYOF) in Maribor, Slovenia this summer.

Maribor will welcome over 3,000 athletes from 48 countries for the 17th edition of the summer EYOF which runs from 23-29 July.

EYOF plays a vital role in providing aspiring young Olympians with a fantastic multi-sport experience and is often a key indicator of riders to watch as they work their way through the ranks. Previous successes at the EYOF in cycling include current five-time junior world champion Zoe Backstedt and current junior rider Cat Ferguson who won the double road race and time-trial at last year's event.

Competing in the road events and hoping to emulate these successes are Rory Gravelle, Max Hinds and Luca Bednarek in the men's category, and Abigail Miller, Erin Boothman and Arabella Blackburn contesting the women's events.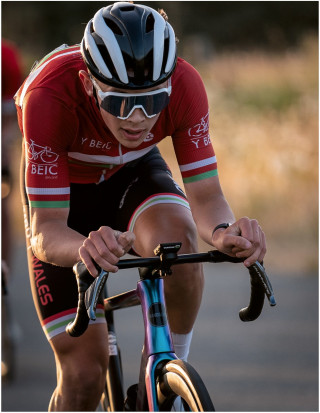 Road rider, Rory Gravelle, said: "I'm thoroughly looking forward to representing Great Britain and competing at this year's EYOF which will be a privileged opportunity for me. I'm pleased with how my season has gone so far and am excited to test myself against some of the best youth riders in the world. I know it will be a great experience and another step forward for my development, I would like to thank all those involved in helping me."

Making its debut at this year's EYOF is mountain bike cross country. The current mountain bike XCO Olympic champion, Tom Pidcock attended EYOF himself as a road rider in 2015, and now young mountain bikers Max Standen and Evie Strachan have the opportunity to make their mark at this prestigious event.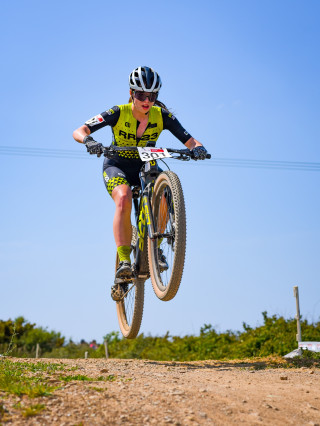 Mountain biker, Evie Strachan, said: "I'm super excited to be attending EYOF and to have been given the opportunity to represent GB and be a part of the team. I think it will be a great experience to be part of Team GB and to also race at a higher level abroad for the first time. It's hard to put my excitement into words if I'm honest!"

Road cycling and mountain bike are two of the five sports that will have Team GB representation at the event, that offers a chance for the best of British youth riders to showcase their skills against the best riders in Europe.
The British cyclists selected as part of Team GB at Maribor 2023 are:

Mountain bike
Max Standen (mountain bike), aged 16 from Barnstaple
Evie Strachan (mountain bike), aged 15 from Stafford
Road
Rory Gravelle (road cycling), aged 16 from Carmarthen

Max Hinds (road cycling), aged 16 from Worcester

Luca Bednarek (road cycling), aged 15 from Harrogate

Abigail Miller (road cycling), aged 15 from York

Erin Boothman (road cycling), aged 16 from Glasgow

Arabella Blackburn (road cycling), aged 15 from Aberdeen