British Cycling has announced the 12 downhill mountain bikers who will represent the Great Britain Cycling Team at the UCI Mountain Bike World Championships which take place in Mont-Saint-Anne, Canada, from 28th August – 1st September.
Two-time world champion and reigning national champion Danny Hart will take to the start ramp of the elite men's race in Great Britain colours, as will Brendan Fairclough, Laurie Greenland, Bernard Kerr, Matt Walker, Greg Williamson and Reece Wilson while Tahnee Seagrave returns from injury to take on the elite women.
In the junior men's event, national champion Luke Williamson will be joined by Jake Ebdon, Jamie Edmondson and Luke Mumford.
Michael Vickers, Downhill Co-ordinator for the Great Britain Cycling Team said: "I think we've got some very real medal chances across the categories this year and I'm excited for the racing to start.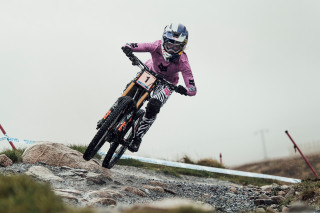 "In the elite men's race, Danny Hart has a history of success on the Mont-Saint-Anne course, having taken third at the world cup last year and the victory at the world cup in 2016. Laurie Greenland, the 2015 junior world champion, has impressed this season, taking his first ever victory at an elite world cup in Val di Sole last month. He, along with Matt Walker, are both showing excellent progression since stepping up to the elite ranks and are certainly ones to watch. They stand a chance of making it on to the podium this year, but even if they don't the experience of competing against the worlds' best elite men will support their development for the years to come.
"In the women's event, it's great to see Tahnee back from injury but similarly I know how disappointed Rachel Atherton is to miss out on defending her world champion title due to her injury – everyone at British Cycling wishes her a quick recovery. Tahnee won the first world cup of the season before sustaining her injury, and we can expect to see her back fresh and fully focussed on this event.
"This has been a breakthrough year for British Cycling and the support we've been able to offer the downhill riders. For the first time ever, we have been able to host a junior development camp at the Revolution Bike Park in Llangynog which gave ten high-performing junior riders the opportunity to undergo mechanic workshops, work on their lines through technical sections and to improve their communication methods to get the best out of their support team. The camp was a success, and it'll be great to see the riders who attended put into practice what they learned over that weekend."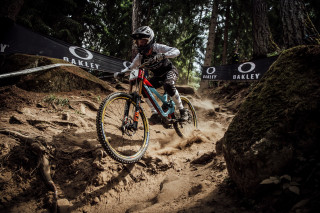 The Great Britain Cycling Team for UCI Downhill Mountain Bike World Championships, Mont-Saint-Anne:
Elite Men
Brendan Fairclough
Laurie Greenland
Danny Hart
Bernard Kerr
Matt Walker
Greg Williamson
Reece Wilson
Elite Women
Tahnee Seagrave
Junior Men
Jake Ebdon
Jamie Edmondson
Luke Mumford
Luke Williamson