British Cycling has today confirmed the appointment of Pierre-Henri Sauze as the lead coach for the BMX Supercross senior programme.
Crowned as the 1988 European BMX champion, Sauze raced in amateur, elite and master classes from 1982 to 2007 before turning his focus to BMX coaching.
Olympic champion Connor Fields was coached by Sauze for three years, including during the preparation phase of his training for Rio 2016. Sauze also worked for six years with the 2014 world championship silver medallist Tory Nyhaug who won the Pan Am Games in Toronto 2015 and is currently ranked third in the world.
Sauze will start in his role as lead BMX coach on 6 November.
Speaking of his move to British Cycling, Sauze said: "I'm looking forward to starting my role as lead BMX coach for the Great Britain Cycling Team.
"There is a lot of talent within the squad of riders I will be working with, all of whom I believe have the potential to achieve great results in their careers.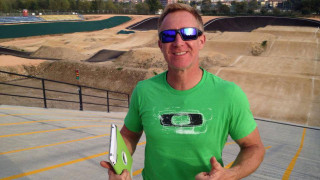 "The BMX track and the gym at the National Cycling Centre in Manchester provide excellent training facilities and we are fortunate to have access to a world-class performance support team and equipment. I'm excited to start coaching the riders with the ultimate goal being success in Tokyo 2020."
British Cycling's BMX programme has undergone a restructure for the 2017 - 2020 Olympic cycle to align with UK Sport's revised funding model.
The 'senior programme', which Sauze will coach, will cater for riders previously on the podium and senior academy programmes. The riders will remain Manchester based but with an increased race schedule compared to previous years.
The 'development programme' will be camp-based under the guidance of development coach Marcus Bloomfield and will cover four age groups: junior two, junior one, under-15s and under-16s. This programme will be camp-based.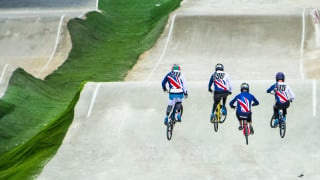 Performance director Stephen Park said: "Pierre-Henri's vast experience and knowledge of the BMX supercross discipline will be an asset to the BMX squad and the wider coaching team.
"We have had to adapt to the changing financial circumstances we have found ourselves in, but I see the appointment of Pierre-Henri as a positive step forward for the future of talented BMXers in Great Britain and a reaffirmation of our belief we have talented riders within our programme who have the potential to win Olympic medals in the discipline.
"Pierre-Henri's ambitions are aligned with ours in terms of Olympic success and I'm looking forward to welcoming him onto the team."