Rainbow stripes are up for grabs as the Great Britain Cycling Team head stateside for the 2017 UCI BMX World Championships.
Rock Hill in South Carolina, USA hosts the championships with junior and elite races on Saturday 29 July and six British riders set to be in action.
The team
Elite men
Injury has ruled former world champion Liam Phillips out of competition in Rock Hill - the 2013 champion unable to compete after sustaining a wrist injury in February.
Three British men will represent their country in the elite men's competition, with Kyle Evans, Tre Whyte and Paddy Sharrock competing in South Carolina.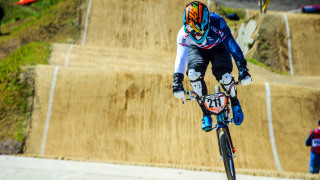 Evans is the 2017 UEC BMX European Cup winner and has reached the semi-finals of the UCI BMX Supercross World Cup twice this season.
The 23-year-old will be looking to improve on his 2016 world championships run, where he bowed out in the quarter-finals in Colombia.
Tre Whyte makes his return to the world championships for his first selection at this level since 2015.
Whyte won bronze at the 2014 UCI BMX World Championships in Rotterdam and has a season-best result on the world stage of reaching the quarter-finals of the UCI BMX Supercross World Cup in Zolder earlier this year.
Paddy Sharrock will make his elite world championship debut in the USA.
The Great Britain Cycling Team Senior Academy rider has had a taste of elite competition this season on the world cup circuit - reaching the quarter-finals on two occasions.
Junior women
Two junior women will travel to Rock Hill for the world championships and both will be confident of a strong performance.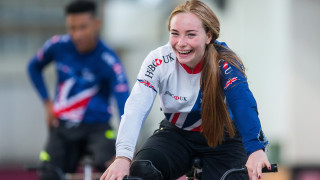 Newly-crowned European champion Blaine Ridge-Davis makes her world championship debut.
The 18-year-old became the first Briton to win the European junior women's title since Shanaze Reade in 2006.
Ridge-Davis has tested herself on the world stage in 2017, having raced all four rounds in the elite women's competition of the UCI BMX Supercross World Cup - reaching the 1/8 finals on two occasions.
Alongside Ridge-Davis, Beth Shriever will make her second world championships appearance.
Shriever won silver in the junior women's time trial in Colombia - an event that no longer takes place - and finished eighth in the junior women's final and will look to improve on that record in South Carolina.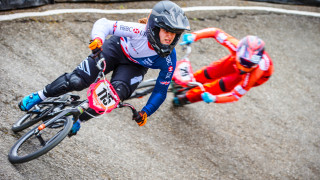 Shriever will be confident ahead of the world championships - having reached the elite women's final in round two of this season's world cup in Papendal and with two semi-final appearances to her name as well.
Junior men
Kye Whyte makes his world championships debut in the junior men's category, looking for a highlight performance in his breakthrough season.
Whyte won a round of the UEC BMX European Cup earlier this summer and has competed alongside elite riders in this season's world cup, reaching the 1/8 finals in Zolder.
The course
Rock Hill is the fifth-largest city in the state of South Carolina, in the south-east of the USA.
Racing takes place at the Novant Health BMX Supercross Track, which has previously hosted rounds of the UCI BMX Supercross World Cup in 2015 and 2016.
The elite men's track is 400m long with an 8m tall start hill and a total seating capacity of around 1,800. Saturday's finals are preceded by masters and world challenge events from Tuesday 25 to Friday 28 July.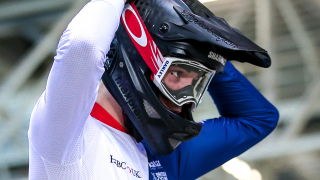 The schedule (UK times)
Saturday 29 July
8.30pm - Elite men, elite women, junior men and junior women motos
11.50pm - 1/8 finals, 1/4 finals, 1/2 finals and finals
How to follow