The time trial pits the world's fastest cyclists against the clock.
About
Riding solo, riders will take to the road one-by-one with the fastest time across the course winning the gold medal.
Format
Riders leave the start ramp individually, at intervals of 90 seconds. The men will cover 59.6km, with the women racing for 29.8km.
Venue
The time trials for the 2020 Olympic Games in Tokyo will start and finish at the Imperial Palace Garden in the Heritage Zone in the city. A temporary facility to host around 1,000 spectators is expected to be built. The route and total distance for the time trials has not yet been announced but recent road races have been approximately 50km for men and 30km for women.
When
The time trials at the 2020 Olympic Games in Tokyo are currently scheduled to take place on Wednesday 29 July.
With Tokyo eight hours ahead of British Summer Time, it is believed that races will take place at around 3.30am-7.30am for UK audiences.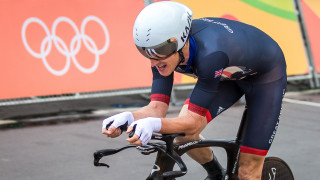 Facts
Rio played host to the ninth men's Olympic time-trial and the sixth for women. The event was first held in 1912 in Stockholm but was not included in the Olympic program from 1928-1992, making its return in Atlanta.
Fabian Cancellara is the current men's Olympic champion, having won gold in Rio de Janeiro in 2016. Kristin Armstrong completed a sensational hat-trick in Brazil by winning gold – following up the titles she won in both Beijing in 2008 and London 2012.
Sir Bradley Wiggins is the only British time trial Olympic champion having won gold on the streets of London in 2012, just weeks after becoming the first British winner of the Tour de France.
Chris Froome is the only British man to win two Olympic time-trial medals, winning bronze in both London in 2012 and Rio in 2016. Frederick Grubb claimed silver for Great Britain in the first ever Olympic time-trial in 1912 with Chris Boardman also winning bronze in Atlanta in 1996.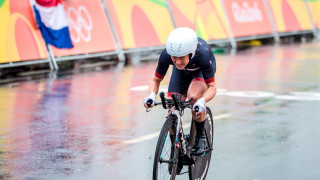 Emma Pooley is the only British woman to win an Olympic medal in the time-trial, winning silver in Beijing in 2008.