British Cycling's Senior Academy recently completed a two-week boot camp in Manchester, covering subjects such rider health and wellbeing, bike cleaning, nutrition, communication, team building and time management.
The on-boarding programme showed athletes what is expected of them as part of the Great Britain Cycling Team, and we asked some of the athletes what they thought of the experience.
Annasley Park
Women's endurance, 1st year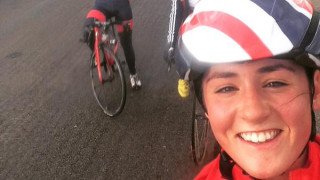 I have thoroughly enjoyed the first two weeks! We did lots of workshops to enhance our performance and lifestyle, which has helped me hugely.
My favourite workshop was learning about social media and how to promote myself, as well as growing a network. I also loved getting to know how to ride the track, as I have come from a road background.
At the start of the first week I had little knowledge of how to ride the track. However, Chris Newton and my team gave me the time and confidence, in which I completed my first track race (Revolution Series round two) against world class athletes that have gone through the British Cycling programme.
Overall, boot camp has helped me look at what I need to work on to get me to that world-class standard.
Evie Richards
Mountain bike cross-country, 1st year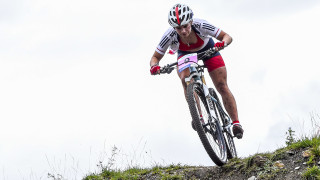 Reading the first email left me a bit apprehensive of two weeks of "boot camp", but I have survived, and actually enjoy them!
It was really nice mixing with the other disciplines, and having mixed lessons at the start of the year, means that not only do I have all the knowledge to set me up for the coming race year but I have made friends that I can meet up with despite not training with them.
The two weeks involved many early mornings and late nights, with a range of lessons, from anti-doping to nutrition workshops, but also a range of social events, such as watching the Champions League and meeting Martyn Ashton.
Boot camp has really helped me settle into being a full-time athlete. I'm excited to begin my first week training with all the support I have learnt about throughout the first two weeks.
Nathan Draper
Men's endurance, 1st year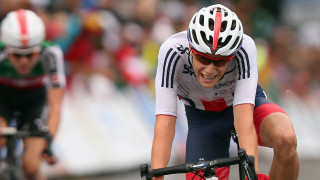 Throughout the past two weeks boot camp has been a challenge but I feel has been done through a relaxed, learning environment.
My highlight of the two weeks has been our Italian lessons, having these continued lessons I feel will play a very helpful role when moving to Italy and is something that will be very useful in day to day activities.
Challenges I have found through boot camp have been being able to manage both training and attending each workshop session, meaning early starts to get in the day's training. Overall I have found the camp to be both useful and necessary to get academy life off to a structured start.
Quillan Isidore
BMX, 2nd year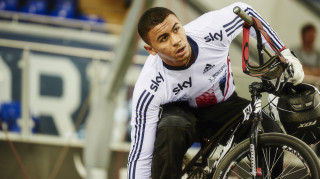 The two weeks have been a useful experience for all. Having been on the Academy programme for a year now I was able to offer my help to my fellow riders to allow them to settle in to being a full-time athlete in Manchester a lot sooner.
It kicked off with a motivational speech by Shane, which led into team activities. These consisted of early morning starts with bike maintenance, asking strangers to take our team picture in different locations of Manchester and plenty of workshops.
Not forgetting balancing our training in between these classes and for me prepping for Europeans. It's been a long, but fun two weeks!
Joe Truman
Track sprint, 1st year

The fortnight-long Academy boot camp gave new riders an in-depth look at what it takes to become a top senior bike rider.
Almost every area important to an elite athlete was covered, with some areas such as nutrition and social media going into high amounts of detail - both areas of which I found particularly useful.
It wasn't all classroom based however; the sprinters were set up on our new track bikes during technical track sessions and also began to gradually build back into the gym after the off-season.
On top of this we were offered to attend some social events, for example watching our new local team, Man City, in the Champions League.