British Cycling has today announced the riders that will represent the Senior and Junior Academy during 2015/16.
The list of 63 riders is the largest ever intake of young talent and the first since British Cycling's performance pathway was re-structured earlier this year.
Success in the Olympics at Tokyo 2020 will be the long term goal for the riders. Members of the Senior Academy will now undergo a two-week boot camp in Manchester, giving them their first introduction to life as part of the Great Britain Cycling Team.
This will include an orientation activity in Manchester to help them familiarise themselves with the city as well as sessions covering subjects such as anti-doping, nutrition, health and well-being, bike maintenance and psychology.
It has also been confirmed that the squad will have access to a European training base in Montichiari, Italy from January 2016. The riders that will be using the new facility will also have the option of taking Italian lessons, to prepare them for spending time in the country.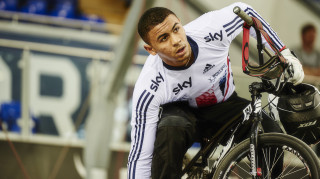 The Junior Academy will begin their induction process on October 28.
Great Britain Cycling Team, performance pathway manager, Ian Yates, said: "We've selected a strong squad of riders this year. The competition for selection is one of the toughest we've ever had and we had to make some really difficult decisions to decide who made it on to the academy.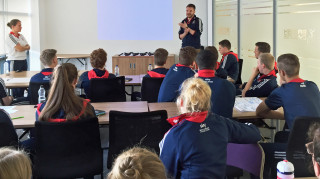 "We'll now be taking the riders through 'boot camp' – an on-boarding programme designed to get them up to speed with what's expected of them as part of the Great Britain Cycling Team, while for many of them it will be a chance to introduce them properly to Manchester, and get familiar with their new surroundings.
"For the Great Britain Cycling Team to continue to be successful we need to have competition for places and a consistent stream of talented young riders coming through the pathway.
"We're very confident that there is a huge amount of potential in this group and that the future of the Great Britain Cycling Team is looking very bright."
Riders selected for the Senior Academy
BMX
Quillan Isidore
Paddy Sharrock
Men's endurance
Germain Burton
Oliver Wood
Mark Stewart
Matt Gibson
Gabriel Cullaugh
Nathan Draper
Joey Walker
Matt Bostock
Joe Holt
Mountain bike
Alice Barnes
Iain Paton
Evie Richards
Mark Maguire
Frazer Clacherty
Ffion James
Track sprint
Jonathan Mitchell
Ryan Owens
Joe Truman
Jack Carlin
Women's endurance
Emily Kay
Danni Khan
Emily Nelson
Manon Lloyd
Melissa Lowther
Annasley Park
Abbie Dentus
Megan Barker
Riders selected for the Junior Academy
BMX
Wilfred Njuguna,
Blaine Ridge Davis
Bethany Shriever
Tian Isidore
Men's endurance
Rhys Britton
Fred Wright
Ethan Hayter
Matt Walls
Reece Wood
Jake Stewart
Joe Nally
Tom Pidcock
Etienne Georgi
Mountain bike
Ella Conolly
Will Gascoyne
Dan Tulett
Emily Wadsworth
Cameron Orr
Sophie Wright
Track sprint
Lauren Bate-Lowe
Hamish Turnbull
Sophie Capewell
Alex Jolliffe
Georgia Hilleard
Amber King
Lewis Stewart
Women's endurance
Jessica Roberts
Eleanor Dickinson
Rebecca Raybould
Rhona Callander
Jenny Holl
Lauren Dolan
Henrietta Colborne