Liam Phillips says he will not change his racing mind-set when he bids to win a second successive UCI BMX Supercross World Cup crown in South Carolina.
The Great Britain Cycling Team rider leads the series heading into the final round at Rock Hill this weekend.
Wins in Manchester and at the last two rounds in Angelholm and Santiago del Estero have given Phillips a 120-point advantage over world champion Niek Kimmann in the five-stop circuit, with 225 points on offer for the winner in the USA.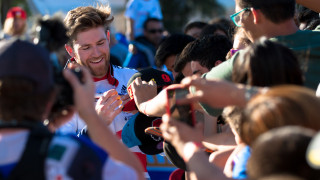 "I was in this same position last year," said Phillips, who confirmed his first title in Chula Vista 12 months ago.
"I'm more at ease with it now because I've been here before, I know what to expect.
"It would be a great accomplishment but I like winning big races. I really enjoyed my time in Sweden and Argentina.
"If I can go out there with that same mind-set - to do a job and try and stand on the top of the podium - then the whole result and outcome will look after itself."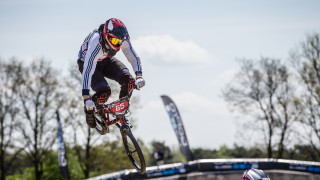 The 26-year-old's back-to-back victories, which have put him on the verge of the title, followed an underwhelming end to July's UCI BMX World Championships.
An uncharacteristically poor start cost the 2013 world champion as he finished fifth in heavy rain and wind at the outdoor track in Zolder, Belgium.
But since the setback Phillips has prevailed in a staggering 12 successive heats on the UCI BMX Supercross World Cup circuit, a 100% record.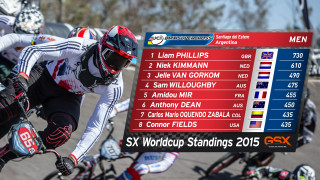 "It's been great to do some good starts in some high pressure situations again," Phillips said.
"The worlds was massively frustrating on my part because it was such an out of character thing for me. But I am not one to make excuses, I'd rather take it on my own shoulders.
"In that position I felt there was the potential, the desire to go out and achieve such a great result, perhaps it made me go that slight bit early.
"It was a massive disappointment and I'm glad at how I've responded to that really."
Having travelled from South America directly to South Carolina, Phillips and teammate Kyle Evans have spent the last two weeks familiarising themselves with the course, which will host the 2017 world championships.
And Phillips expects the venue to deliver thrilling racing on Friday and Saturday.
"I love it. It's similar to the tracks that we've been used to racing on this year - the real race tracks," Phillips said.
"You can pass people on the inside of turns and not be worried about losing so much speed that you can't jump the jumps on the rest of the straight.
"It's going to make a great worlds venue in 2017."
Live coverage of the final round of the UCI BMX Supercross World Cup in Rock HIll will be shown on the British Cycling website.
The time trial superfinals start at 1am on Saturday UK time with the racing starting on Sunday at 11pm UK time.