Great Britain Cycling Team's Liam Phillips continued his remarkable form with his third UCI BMX Supercross World Cup victory of the season in Santiago del Estero on Sunday.
An imperious Phillips went undefeated through the day in Argentina to extend his overall lead in the five-round series with just one meeting remaining.
"Unbelievable, Sweden was amazing but back-back wins is unreal," Phillips said.
"Three out of four world cups this year, it's what I work so hard for. I don't know what to say, unbelievable."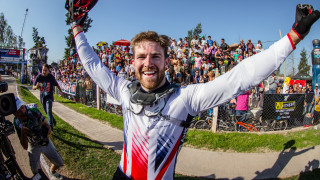 A win at the opening round in Manchester followed by victories at the last two events in Angelholm and Santiago leave the 26-year-old on the verge of defending the UCI BMX Supercross World Cup crown he took last season.
In the final eight, Phillips took the holeshot and held on to the lead with Australia's Anthony Dean second and world champion Niek Kimmann third.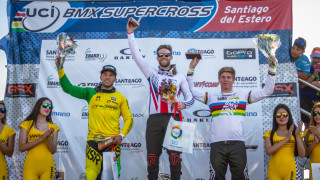 Phillips now has 720 points, 120 clear of Kimmann with 225 points available for the winner of each meeting.
The final round takes place in Rock Hill, South Carolina in the USA on 25-26 September.
Result