In the build-up to the UCI Track Cycling World Championships in Paris, we spoke to athletes Ed Clancy, Andy Tennant, Ciara Horne and Joanna Rowsell, together with technical director Shane Sutton.
Here, as they say on reality TV, are their best bits…
Ed Clancy
"I was looking at Matt Gibson today and it was his first time in the senior squad, riding with the big boys. Heiko (Salzwedel – endurance coach) invited him in because he's going to ride the scratch race and I was looking at him thinking 'in 2005 that was me - sat down with Steve Cummings and Chris Newton'.
"I don't envy him - it's quite daunting - it was for me when I was his age. He's probably a bit more confident than I am but I kind of like being the old guy. I know what I'm doing and I feel like my opinion is worth something.
"It's also good to help the younger guys. I'm not sure my opinion is always right but I think most of the time it is."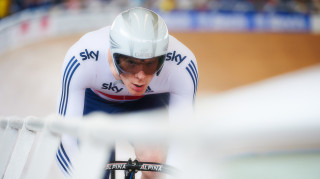 At 29 years old, Ed Clancy is the self-confessed elder statesman in the men's endurance squad for Paris. And the late addition of 18-year-old Matt Gibson to the squad has reminded the Barnsley-born man of his early experiences in the set-up.
Andy Tennant
"The worlds is always important especially for the bike riders - at the end of the day it's the world championships and we want to win it. It gets played down a bit but at the end of the day we want to do the best we can."
"It is really big to us - we want to go out there and do ourselves proud and be on the podium."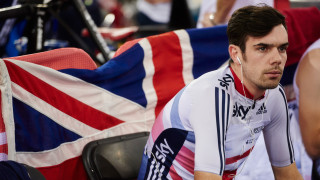 In an Olympic-focussed squad the annual world championships always take second billing to the four-year cycle but the elusive rainbow bands are still a massive deal to riders like Andy Tennant, who has already claimed the British and European individual pursuit titles this year.
Can the 27-year-old from Wolverhampton add a solo world title to his palmares in Paris?
Ciara Horne
"I'm in the best form I've ever been in, as are the team so it's a really exciting prospect and I'm really hoping that I can get a ride.
"Since I've been on the squad I just seem to have gone from strength to strength.
"It's an incredible system to be part of - with the coaching and all the other expertise in all the different areas you can only get stronger."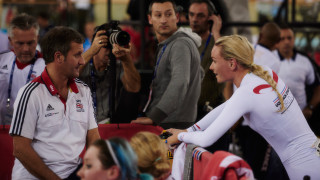 Ciara Horne took a maiden victory at her first appearance for Great Britain pursuit squad at the 2014 UEC European Track Championships in Guadeloupe and the 25-year-old hopes to play her part in the team in her first world championships appearance.
Joanna Rowsell
"Last year in Colombia the track was a slow track. The track is going to be fast in Paris, which always excites everybody being able to do fast times as well.
"The current world record was set at altitude at Aguascalientes, which I think is a bit out of reach at the moment at sea level.
"Our sea-level best is 4:19 so I think improving on that and getting in the teens would be really good to do in Paris."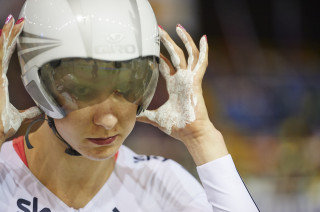 Five-time world champion Joanna Rowsell gives a tantalising glimpse at the team pursuit squad's aspirations for the 2015 worlds. And with major rivals Australia recently posting a 4:20 to break their national record, it really will be game time in Paris.
Shane Sutton
"The worlds are a place to be judged. Not for experience, not to stand behind and make excuses. We're there to be judged."
"Team pursuit - this is a big one for them - eighth last year - they're going to have to try to get up onto the podium - if they get onto the podium that will have been an amazing journey."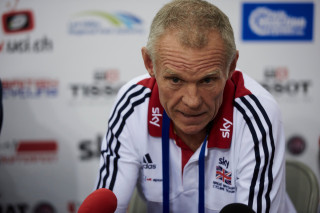 Great Britain Cycling Team technical director Shane Sutton OBE wants to see his young team reclaim its former world-beating status in the blue riband team events in Paris. Inspired by the performances of his women team pursuiters, Sutton is keen to lay down a benchmark in the men's team pursuit and men's team sprint and rekindle the spirit of London 2012.
The 2015 UCI Track Cycling World Championships take place from 18-22 February. Follow British Cycling for live reporting throughout the event.
For more information on the Great Britain squad for the world championships read our 2015 track cycling world championships guide