Great Britain Cycling Team Performance Pathway Programmes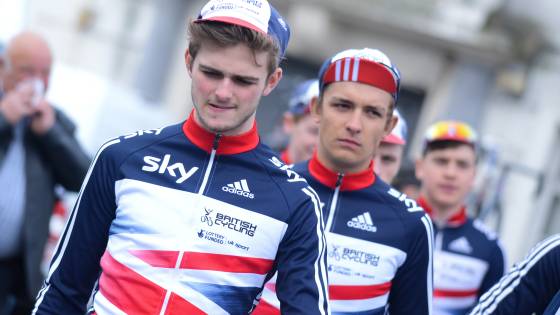 Aimed at riders aged from 15 to 17, the Olympic Development Programme (ODP) is focused on developing the country's very best riders to make the step up onto the Olympic Academy Programme.
Riders have the opportunity to represent Great Britain at international competitions in preparation for riding in major European and World level events at a senior level.
How do you get on ODP?
Riders are typically aged 15 to 17.
Each year, an ODP long-list is created - this is made up of Olympic Development Apprentices who have excelled and any other riders that are finishing regularly in the top ten at national races
Long-listed riders are observed by the ODP team during training and races - a short-list is then carefully created.
Short-listed riders are then invited to take part in a confirmation phase, following which ODP membership is finalised.
What are we looking for?
Fast, strong and skilful bike ridersExcellent performances at national racesSelf-discipline, commitment and a strong work-ethicA willingness to develop and an open mind to advice and coachingRecommendations from Olympic Development Programme coaches
What will you learn?
Skills and race tactics required to be an internationally competitive bike rider.
The physical aspects required to improve performance.
An ability to handle different racing conditions and training environments.
Leadership along with fundamental off-bike skills.
When does it happen?
You will be invited to a series of training camps and races held mainly during school holidays. You may also be required to do other sessions throughout the week, either at home or at other approved training facilities.
Who is involved?
A team of highly qualified and experienced Olympic Development Programme coaches, as well as specialist support staff in bike maintenance, strength and conditioning, nutrition, psychology and performance lifestyle.
Contact us
For more information on British Cycling's performance pathway please contact us at pathway@britishcycling.org.uk.