Road To 2012
Chris Furber: "You will see the competition step up at the World Championships and our riders will rise to the challenge"
2012 UCI Paracycling Track World Championships homepage |
---
With ten days until the Para-cycling Track World Championships, Chris Furber, who masterminded 17 gold medals for Britain at the 2008 Beijing Paralympics, set expectations high for the team who travel to Los Angeles on February 3.
Earlier this month the GB Para-Cycling Team trained in Newport as preparations for the London 2012 Paralympics gather pace.
Fourteen riders completed eight intense days of training with a mixture of high intensity intervals, motor pacing and standing starts on the track, combined with steady road miles and quality recovery time designed to fine tune both bodies and minds in final weeks leading up to the competition – something Furber expects to make a difference 210 days out from the Paralympics.
"Traditionally we do well on the track and the squad has really moved forward in the last few years. I think you'll see the competition really step up in LA and our riders will rise to the challenge. The riders are becoming more focussed every day. There is a lot more attention to detail in everything they do and a lot of hard work going on backstage. They all want to be there."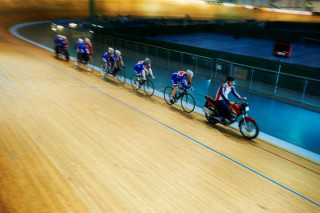 MAKING THE GRADE
But not everyone on the programme will be taken to London. With internal rivalry at an all time high and limited places available, riders have to prove themselves in LA to be in with a chance of selection for the Games.
"We're in a unique position now where people are fighting for places within the squad and it is really driving them forward. We created that competition and where we felt there was a gap between where we were as gold medallists and where silver medallists were in another country we tried to fill that gap with another British rider" said Furber.
"We now have two men's tandems that could run one-two in the world and two women's tandems that could run one-two in the world. In the C4 category we have Jody Cundy and Terry Byrne that can run one-two in the world. In C3 there is Darren Kenny, Shaun McKeown and Rik Waddon, riders who can fill the podium."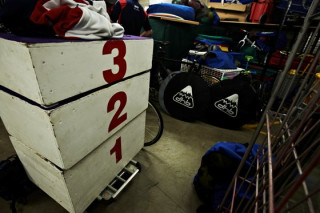 MARGINAL GAINS
No stone is left unturned in pursuit of excellence and the set-up of the GB Para-Cycling Team is as scientific as that of the able-bodied team, with best practice and know-how shared across the Olympic and Paralympic programmes.
"We work with the English Institute of Sport in Manchester and they provide us with nutritional, doctor, physio, strength and conditioning, exercise and biomechanical support. We look for one per cent in every single thing we do," said Furber.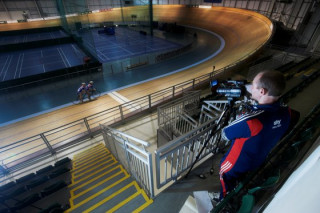 British Cycling will bring you the latest from the Para-Cycling Track World Championships in Los Angeles on 9-12 February online and via Twitter.